Meet the lineup
Casual Wednesday
casual wednesday is the ethereal escapist solo project from londoner singer/songwriter natasha petrou. layered, progressive, inspired by decades gone by. it's music to dream to, it's the definition of DIY.
why let fridays ... view artist profile
The Pretty Visitors
2020…with cancelled UK and European dates, The Pretty Visitors turned to studio time. Enter: 'Head in the Sand', the band's second single; a unique blend of Indie & Post Punk, breaking the monotony of everyday & wak... view artist profile
The Year In Pictures
The Year In Pictures are a band originally formed in Norwich and now based in London, consisting of Xav, Matt, Dom and Callum. We've been writing and recording our songs at home since 2020.
Here's what some people have said abou... view artist profile
Big Smile Revival
A hard-hitting, 3-piece rock outfit from Bristol with a psychedelic philosophy and unique mix of grunge, stoner rock and 1960 inspired grooves. Formed in 2017, Big Smile Revival have tirelessly gigged the Bristol live circuit with a view to beyond... view artist profile
The Front Rank
Somewhere in the middle of nowhere, during the long summer of 2006. Beneath the glair of the burning sun and in silhouette of a crescent moon a concept was born to form the greatest rock & roll band of all time.
Underneath the crimson s... view artist profile
The details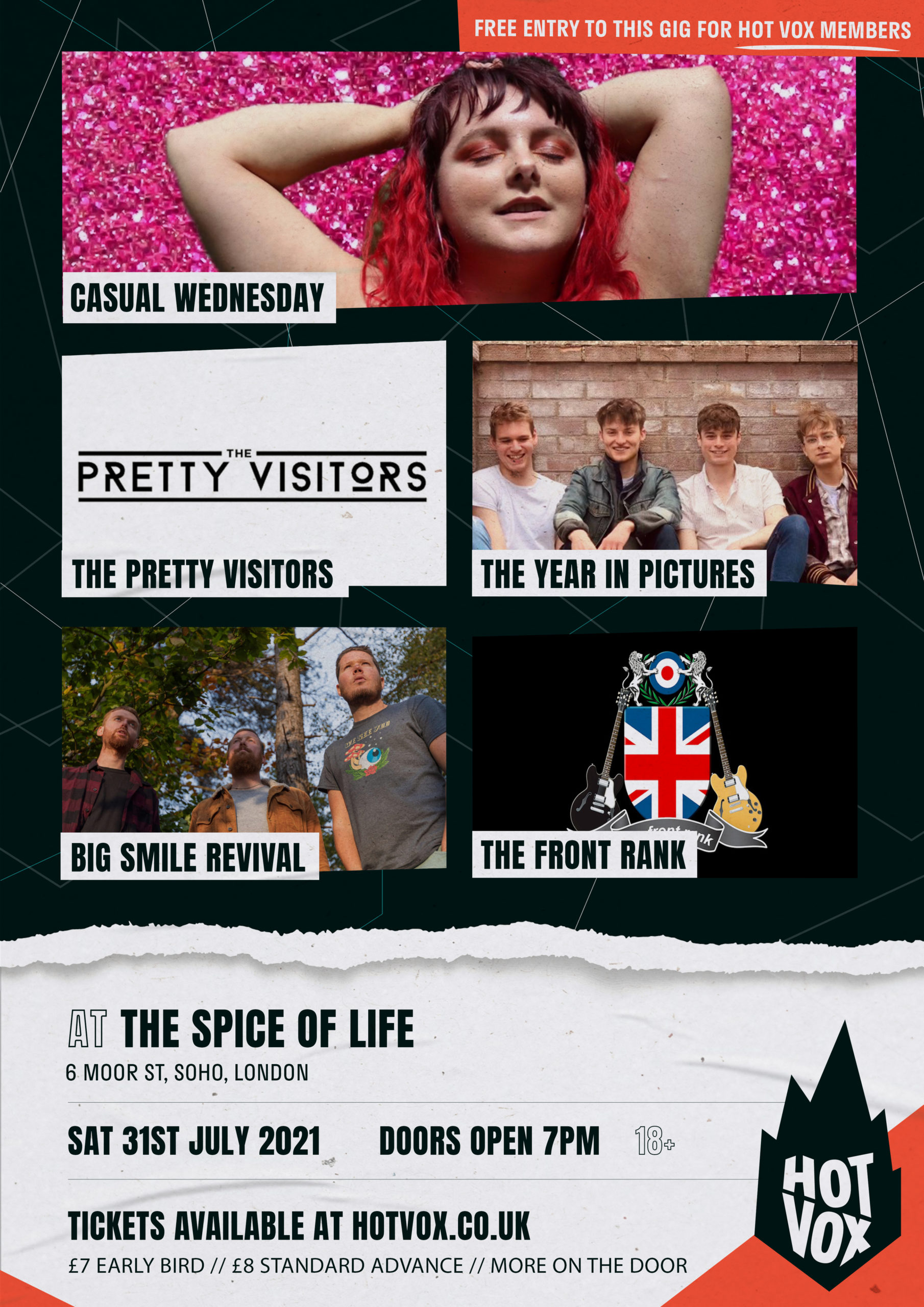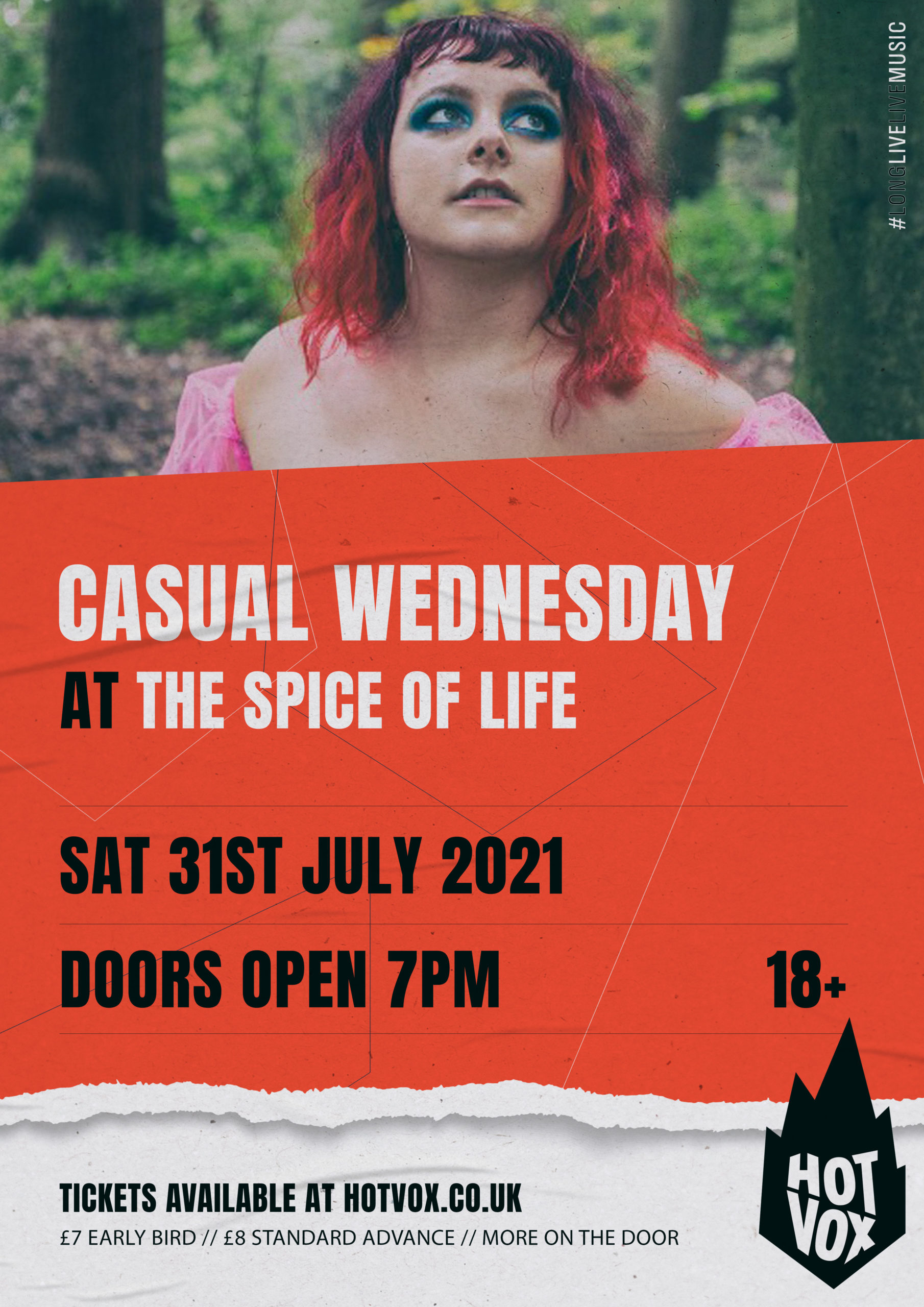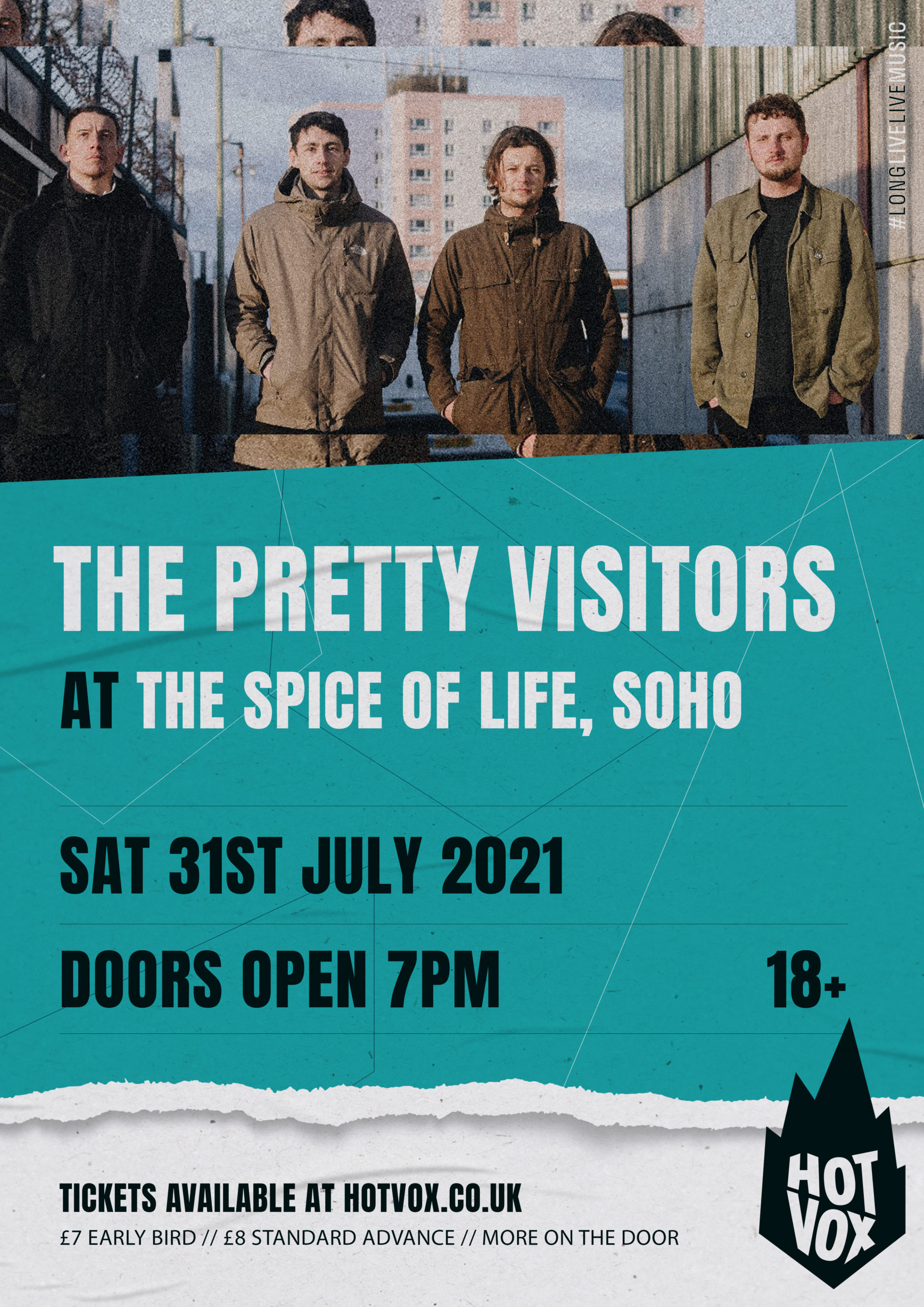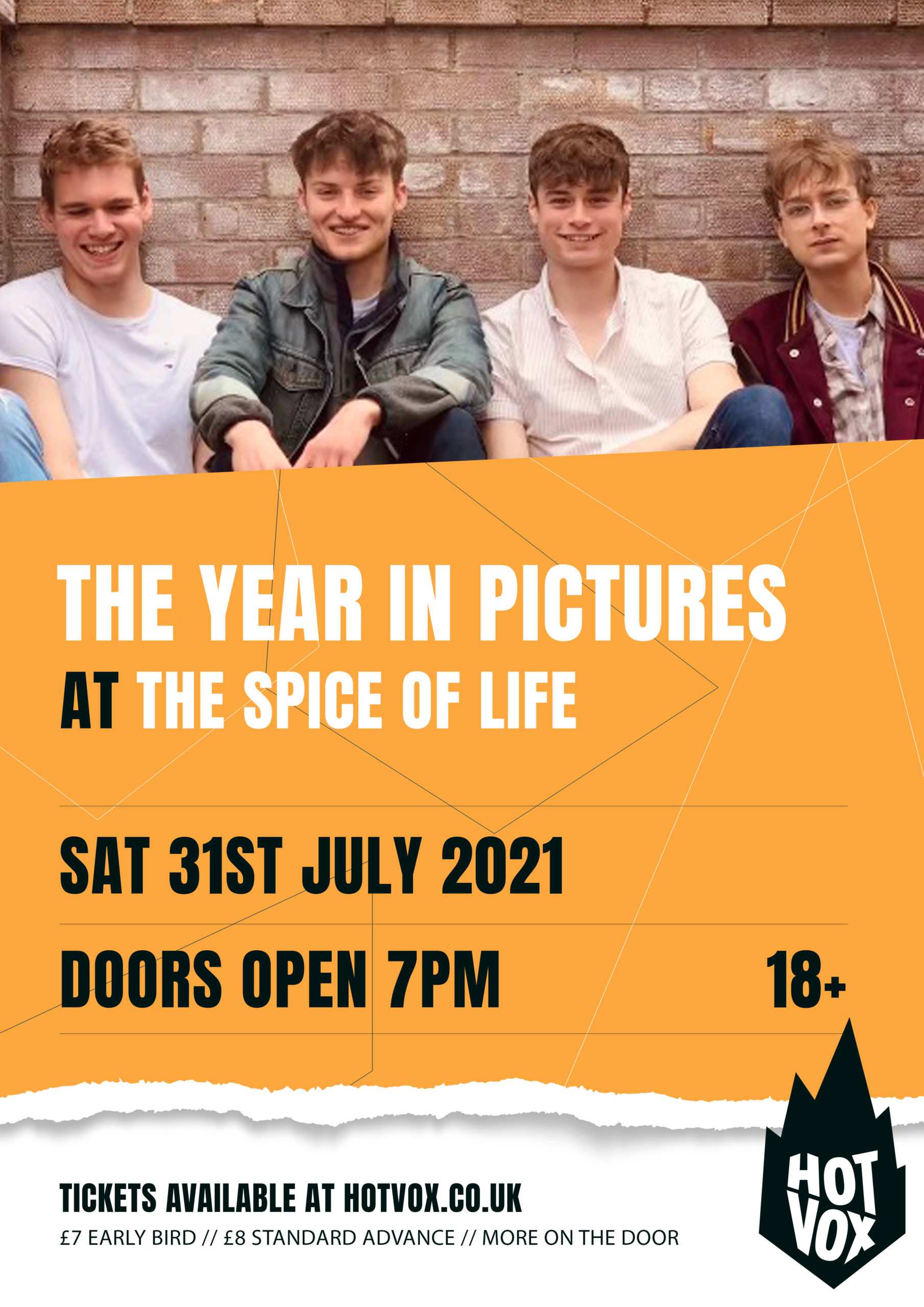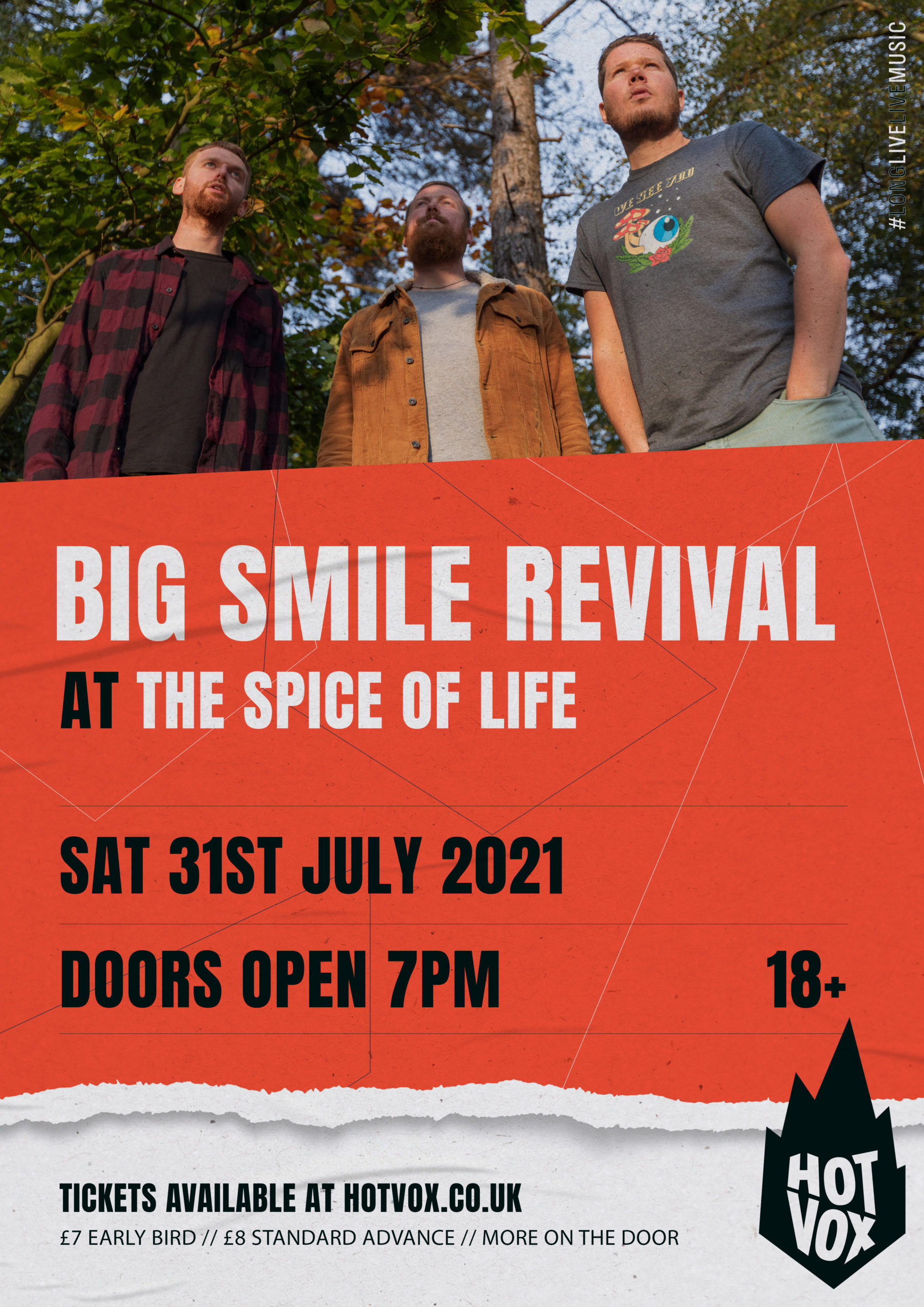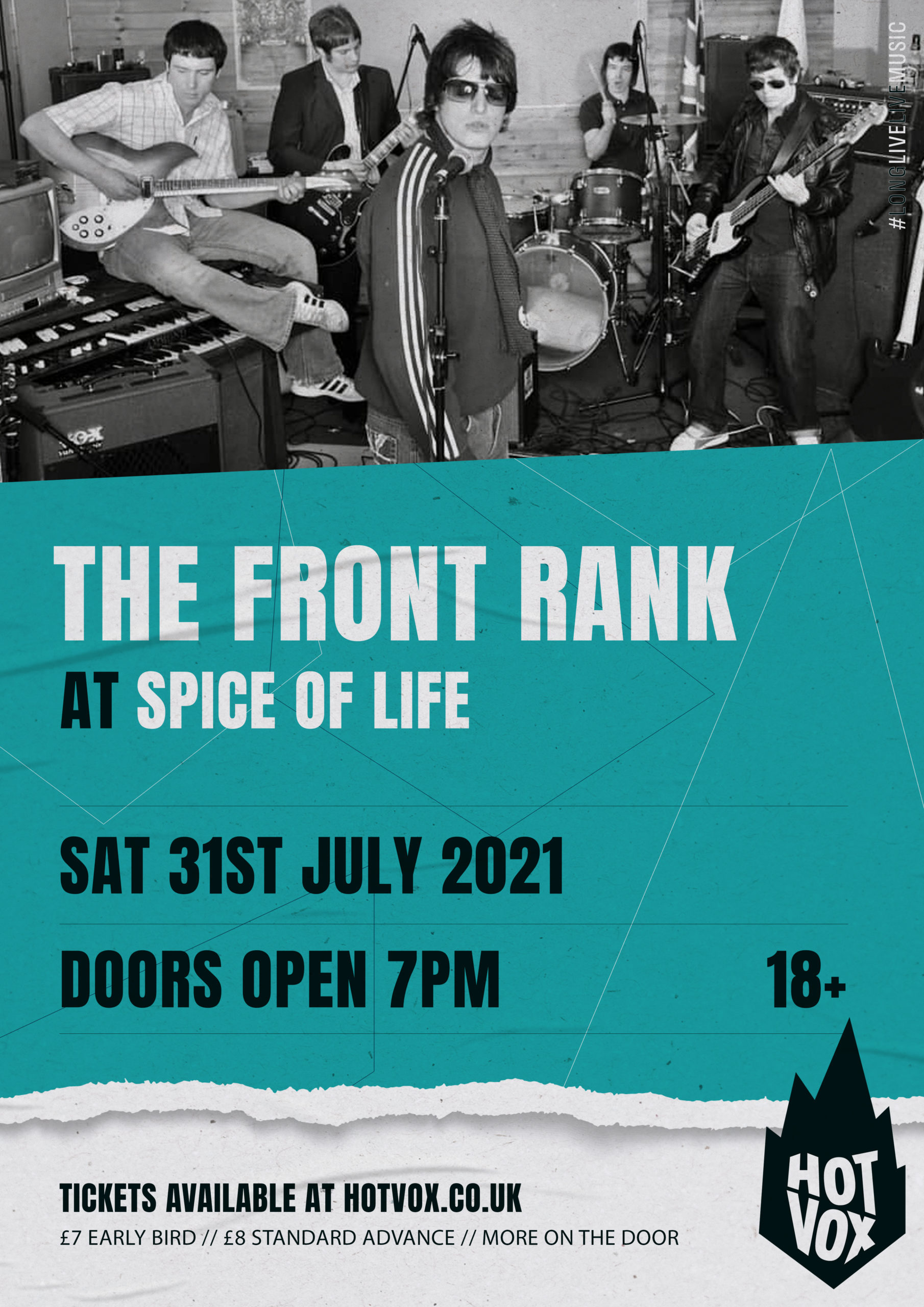 Key Info
DOORS OPEN
7:00pm
MINIMUM AGE
Strictly 18+ (I.D may be required)
TICKET COST
£7 Early Bird £8 Standard Advance £9 On The Door
CAPACITY
100
STUDENT DEALS
Music students (ACM, BIMM and ICMP) receive Early Bird Ticket price on the door. Valid student photo ID required and entry is subject to capacity
Terms
Long Live Live Music!
The venue
A pub that has truly stood the test of time… surviving two world wars and retaining its traditional charm. As well as being a listed building, The Spice of Life also has an esteemed musical heritage.
In the 1960's and 1970's the venue saw many great acts of the time, such as Bob Dylan, Paul Simon, Cat Stevens, Bert Jansch, The Strawbs and Sandy Denny performing here. Then in the heyday of punk in the late 70's The Spice of Life became a regular haunt for many punk musicians and followers, including The Sex Pistols. In the late 90's a thriving Jazz Club started up at The Spice, and has attracted many top acts, such as Jamie Cullum, Soweto Kinch, Darius Brubeck & Daryl Sherman.
Share
Copied!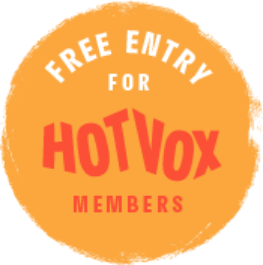 Get tickets