Meet the lineup
RAVENFANGS
South-West London Rockers, RAVENFANGS are not simply a band, but a communion of ideas and intents. Marco, Joe, Will and Simon make RAVENFANGS, a particularly unique band known for their raw and high-powered live shows.
view artist profile
The Strangers Club
The Strangers Club was formed at the beginning of 2018 after the members had met in the Southern Coast of England whilst at Bournemouth University.
They soon began writing songs and playing at venues all along the coastline. The band ... view artist profile
Detweiler
Detweiler are a synth-pop duo pioneering their own unique blend of vibrant instrumentation, unconventional song structures and complex, existential lyrics. Their bold, technicolour live performances fuse elements of rock, pop and club sets.
view artist profile
CATALINA SKIES
Catalina Skies are a London based indie-pop group whose style makes them impossible not to dance to. Catchy choruses, packed with stick-in-your-head guitar riffs and rolling drums, fuse with gritty vocals and unique lyrics making them unforgettabl... view artist profile
LOVE TRAPEZIUM
LOVE TRAPEZIUM have extensive gig/festival experience, having played several shows throughout the UK, supporting acts like Malena Zavala, DAME and GiedRė, at venues like Camden (Barfly) Assembly, Underbelly Hoxton, & Mulligan's (Edinbur... view artist profile
The details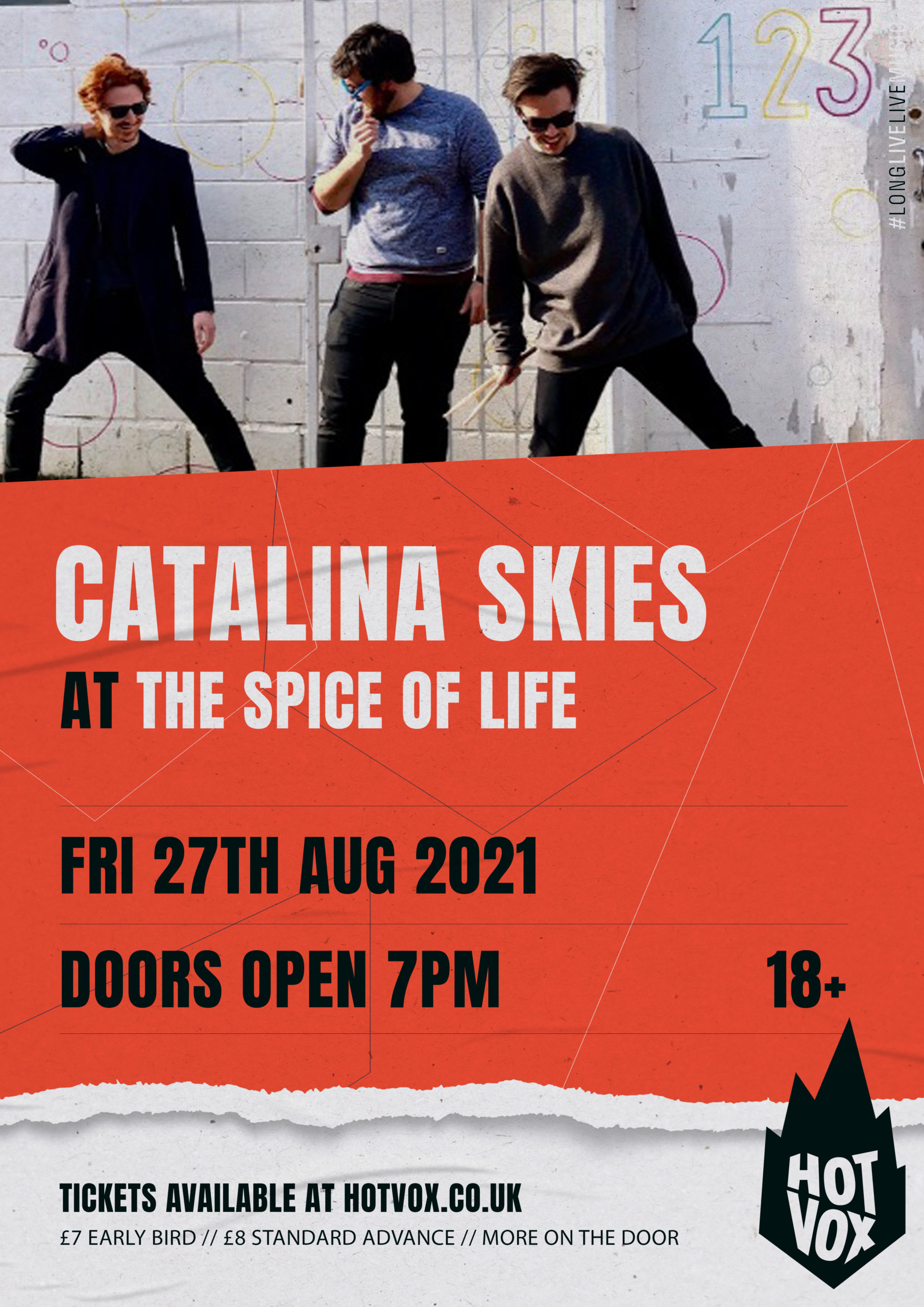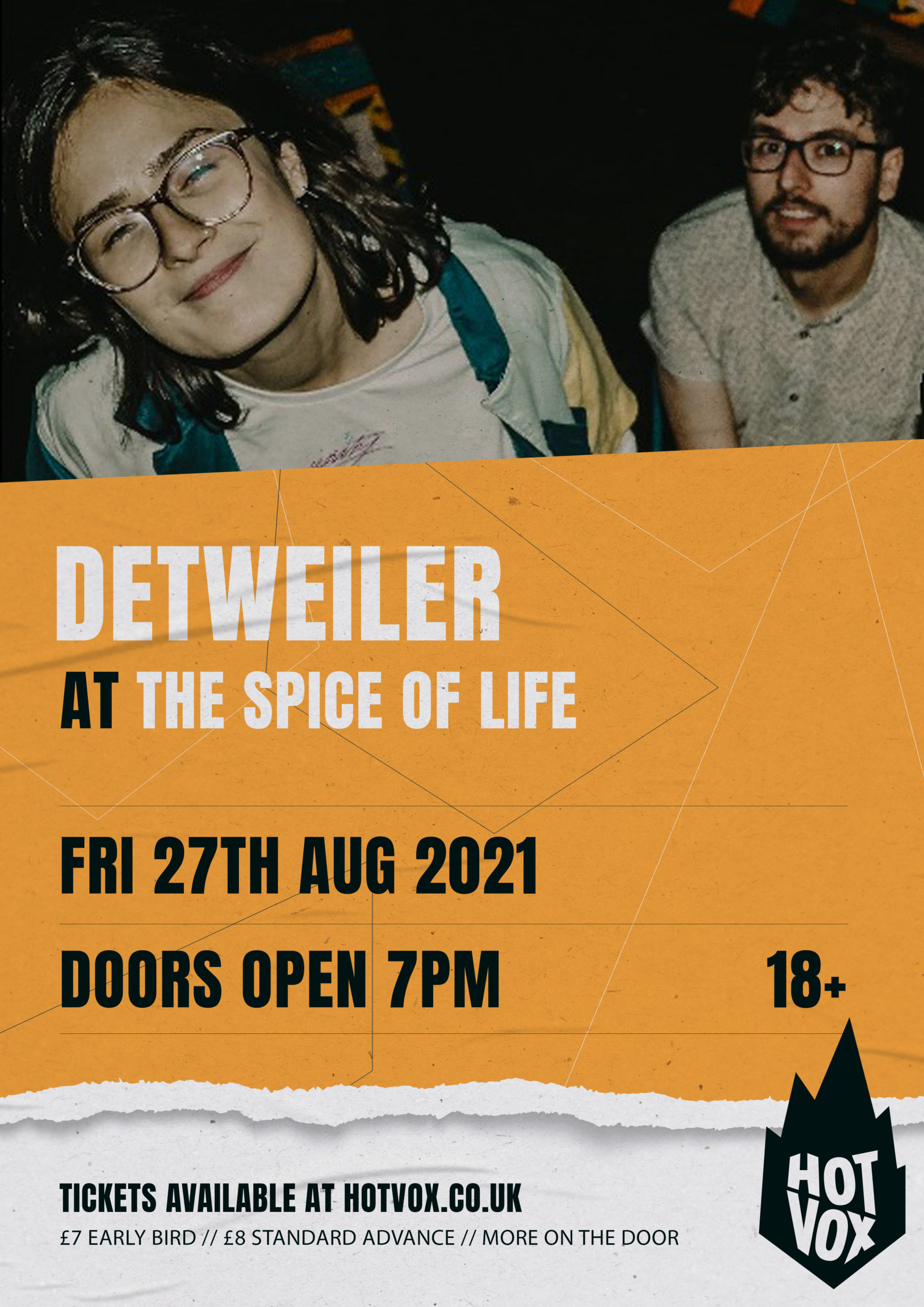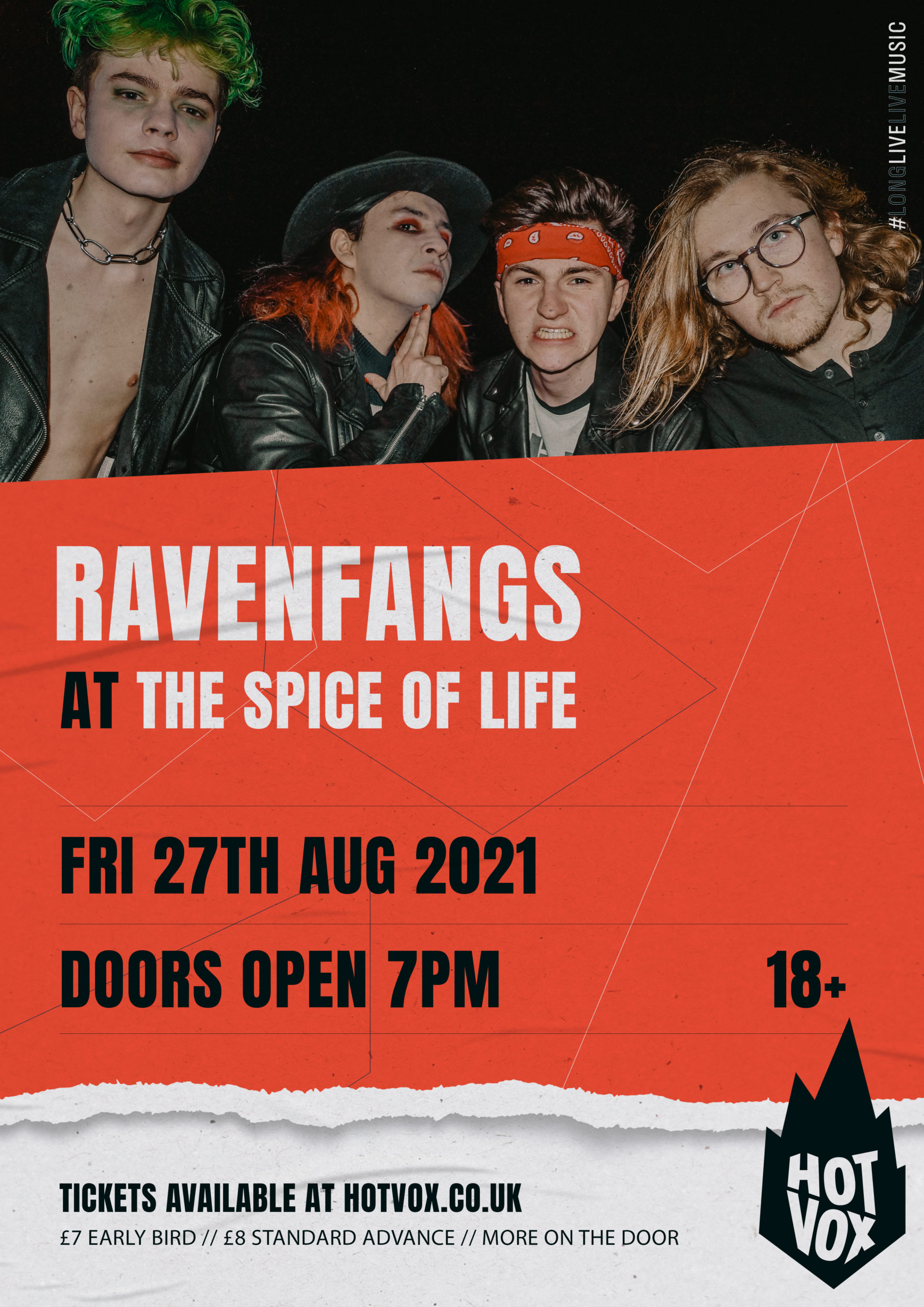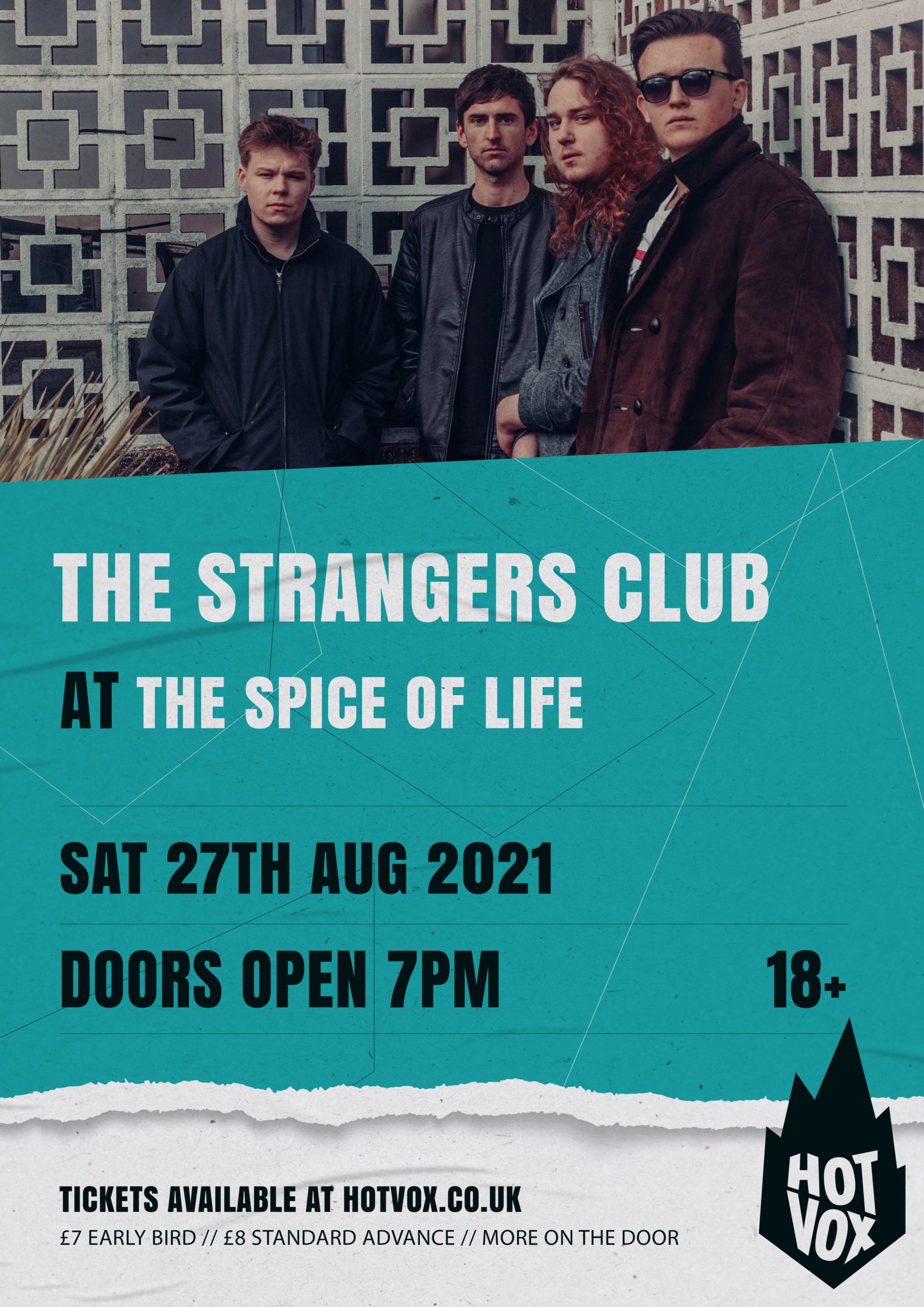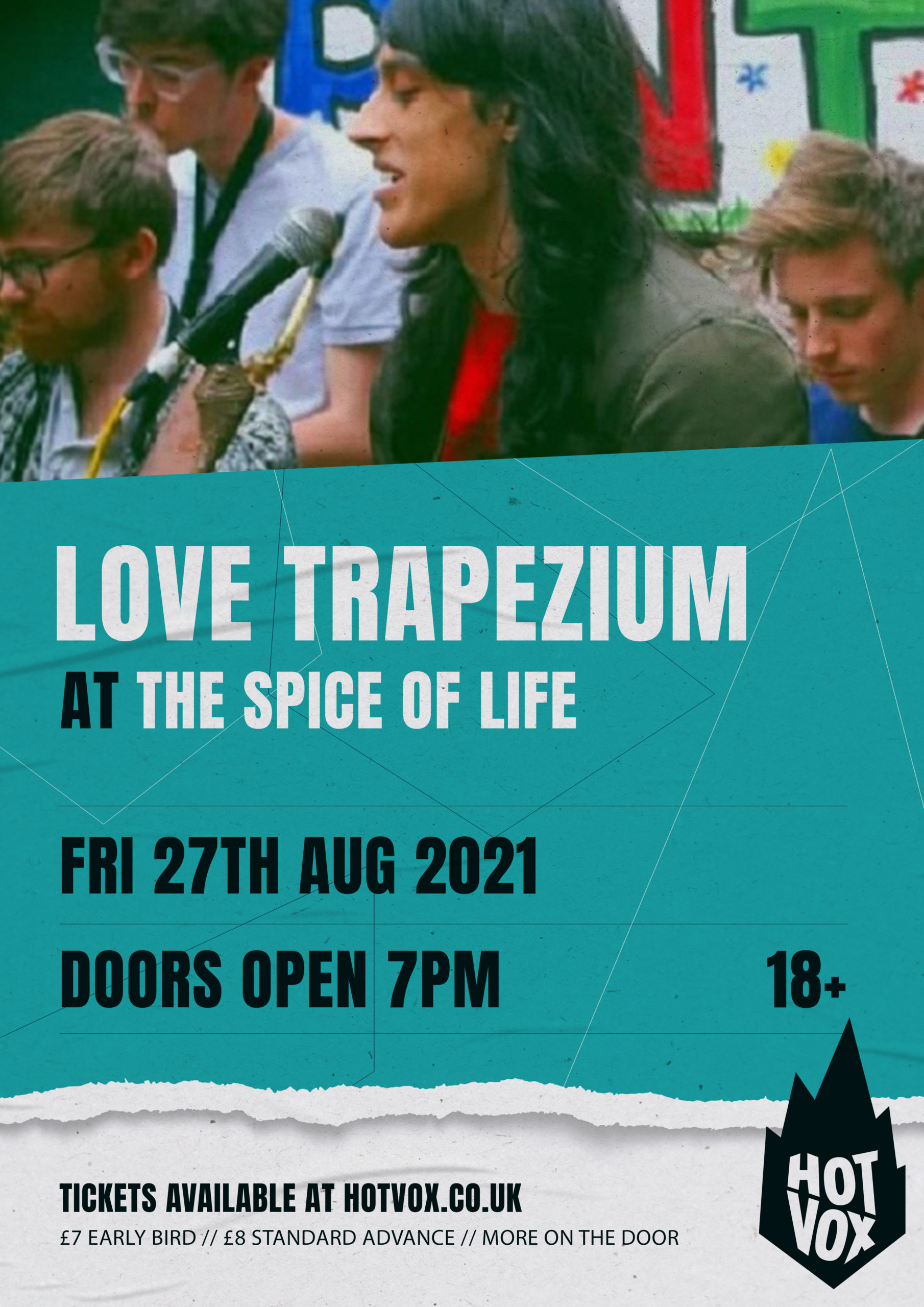 Key Info
DOORS OPEN
7:00pm
MINIMUM AGE
Strictly 18+ (I.D may be required)
TICKET COST
£7 Early Bird £8 Standard Advance £9 On The Door
CAPACITY
100
STUDENT DEALS
Music students (ACM, BIMM and ICMP) receive Early Bird Ticket price on the door. Valid student photo ID required and entry is subject to capacity
Terms
Long Live Live Music!
The venue
A pub that has truly stood the test of time… surviving two world wars and retaining its traditional charm. As well as being a listed building, The Spice of Life also has an esteemed musical heritage.
In the 1960's and 1970's the venue saw many great acts of the time, such as Bob Dylan, Paul Simon, Cat Stevens, Bert Jansch, The Strawbs and Sandy Denny performing here. Then in the heyday of punk in the late 70's The Spice of Life became a regular haunt for many punk musicians and followers, including The Sex Pistols. In the late 90's a thriving Jazz Club started up at The Spice, and has attracted many top acts, such as Jamie Cullum, Soweto Kinch, Darius Brubeck & Daryl Sherman.
Share
Copied!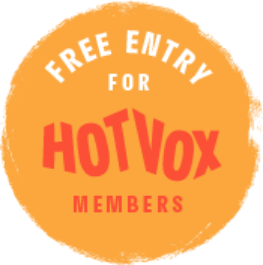 Get tickets