Meet the lineup
Bite of Karma
Formed at the end of 2019 Bite of Karma was put together by guitarist Thomas Hill, after years of being in bands gathering experience and observing what was going on in the music world. The band is a mix of musicians that were found along the path... view artist profile
Picture The Scene
Picture The Scene, the electric new rock outfit from London, are back and better than ever, sounding larger than life with their brand new single 'Big Boy' already doing the rounds on the airwaves!
The lads are rel... view artist profile
Breakfast With Bears
We are Breakfast With Bears; an alternative indie- rock 5 piece based in London drawing influence from math rock and midwest emo with the likes of Bloc Party, Delta Sleep and Foxing.
Earlier this year we played a sold out show at the ... view artist profile
Red Vanilla
Dundee based Alternative Rock band.
Our sound varies from melodic soundscapes to heavy distorted riffs that maintain a pop hook throughout.
We've played across Scotland in cities such as Glasgow, Aberdeen, Perth and have a mini... view artist profile
The Underdog Club
In a world driven mad by isolation, uncertainty and poetry nights who is left to stand up for what is right and how to steal your neighbour's WiFi?
That's right, The Underdog Club is here to save the day!
The Underdog Clu... view artist profile
The details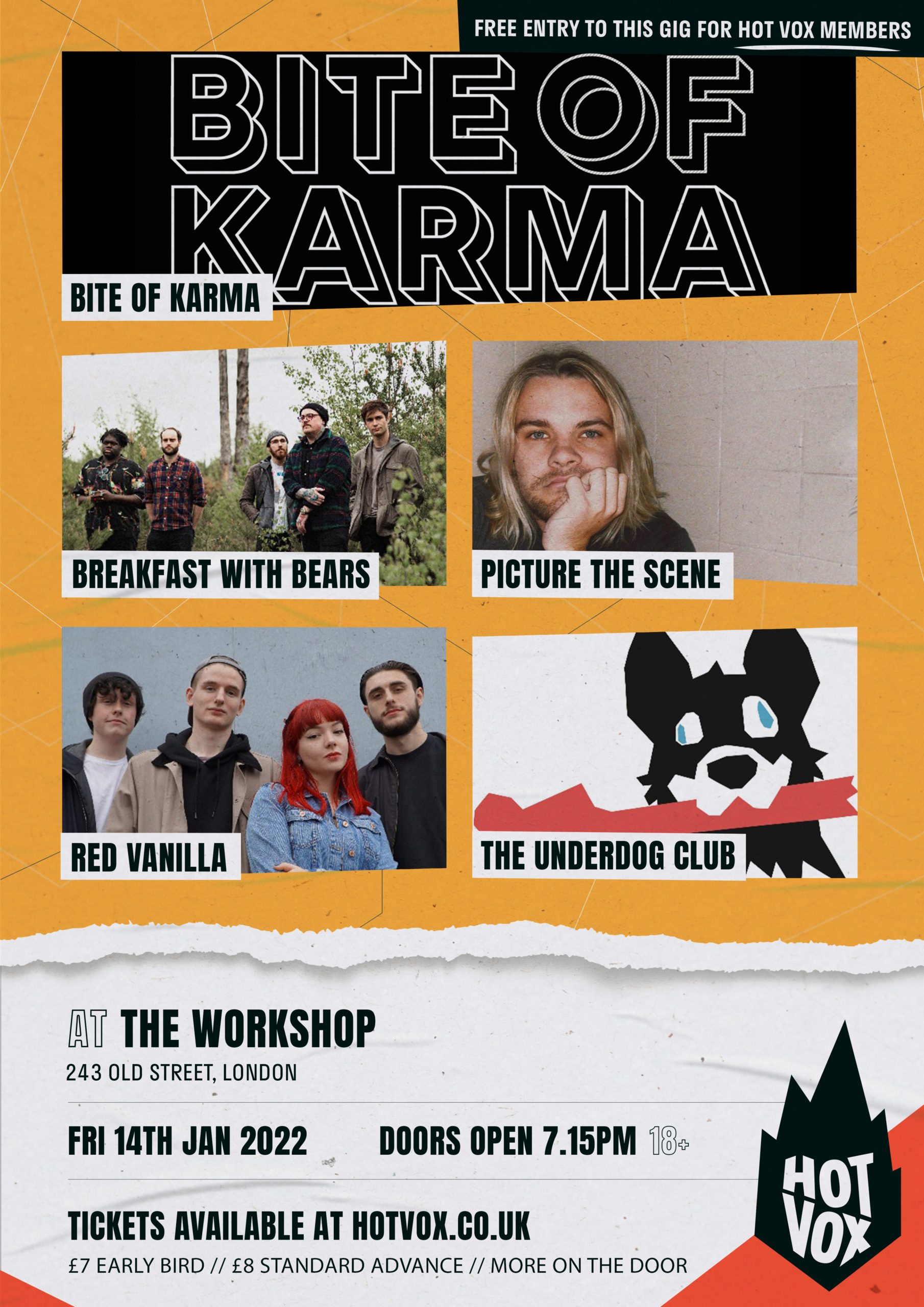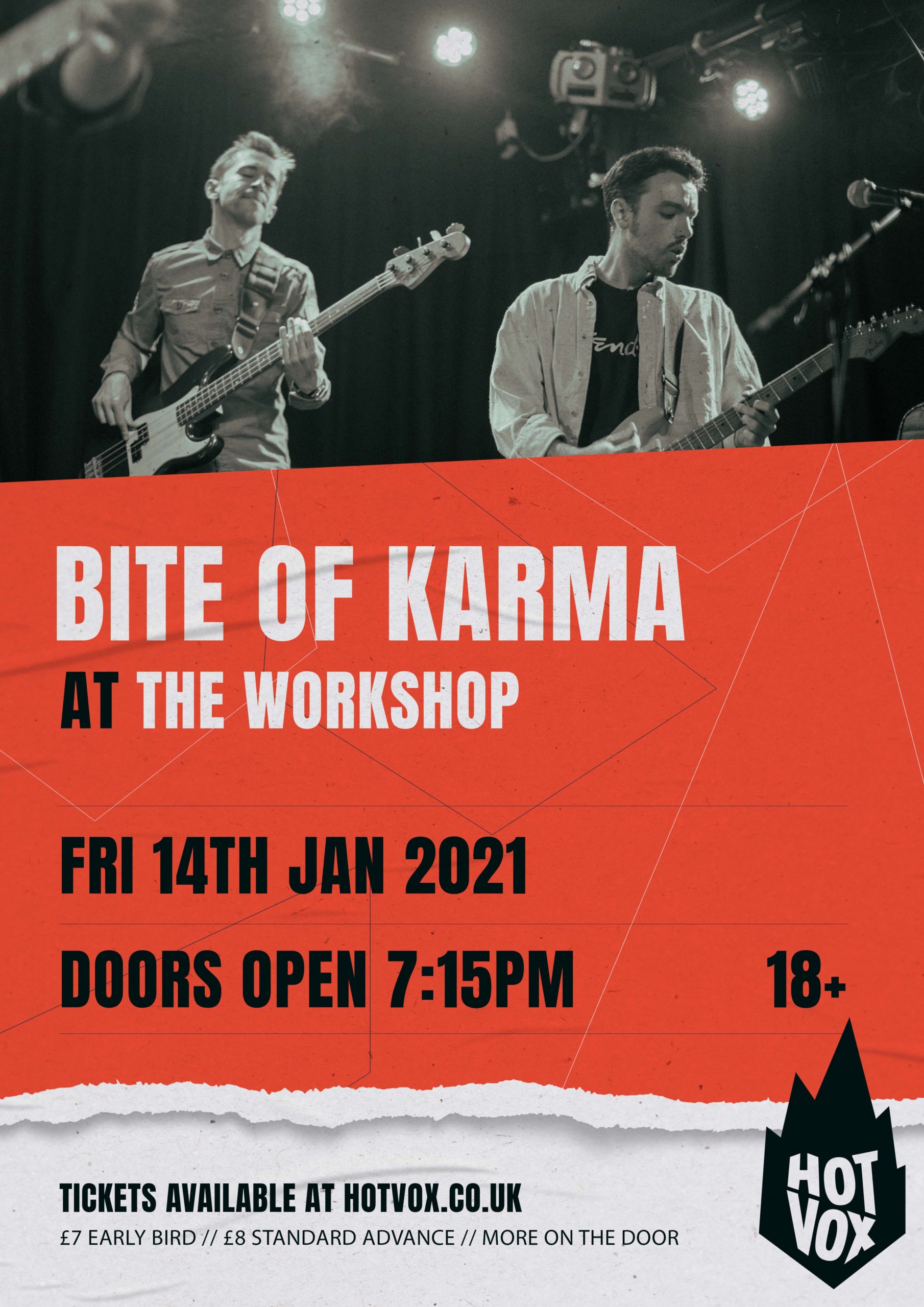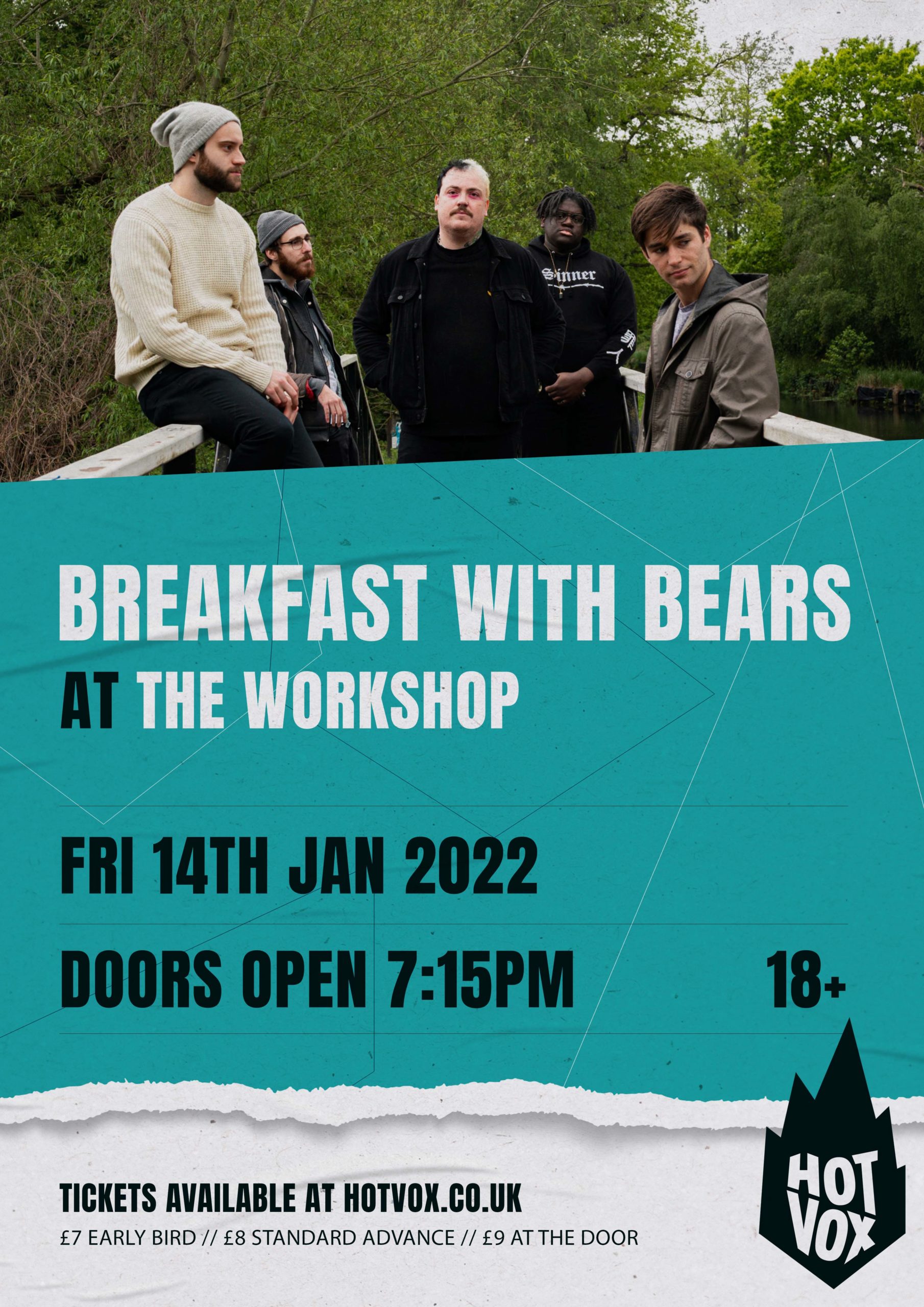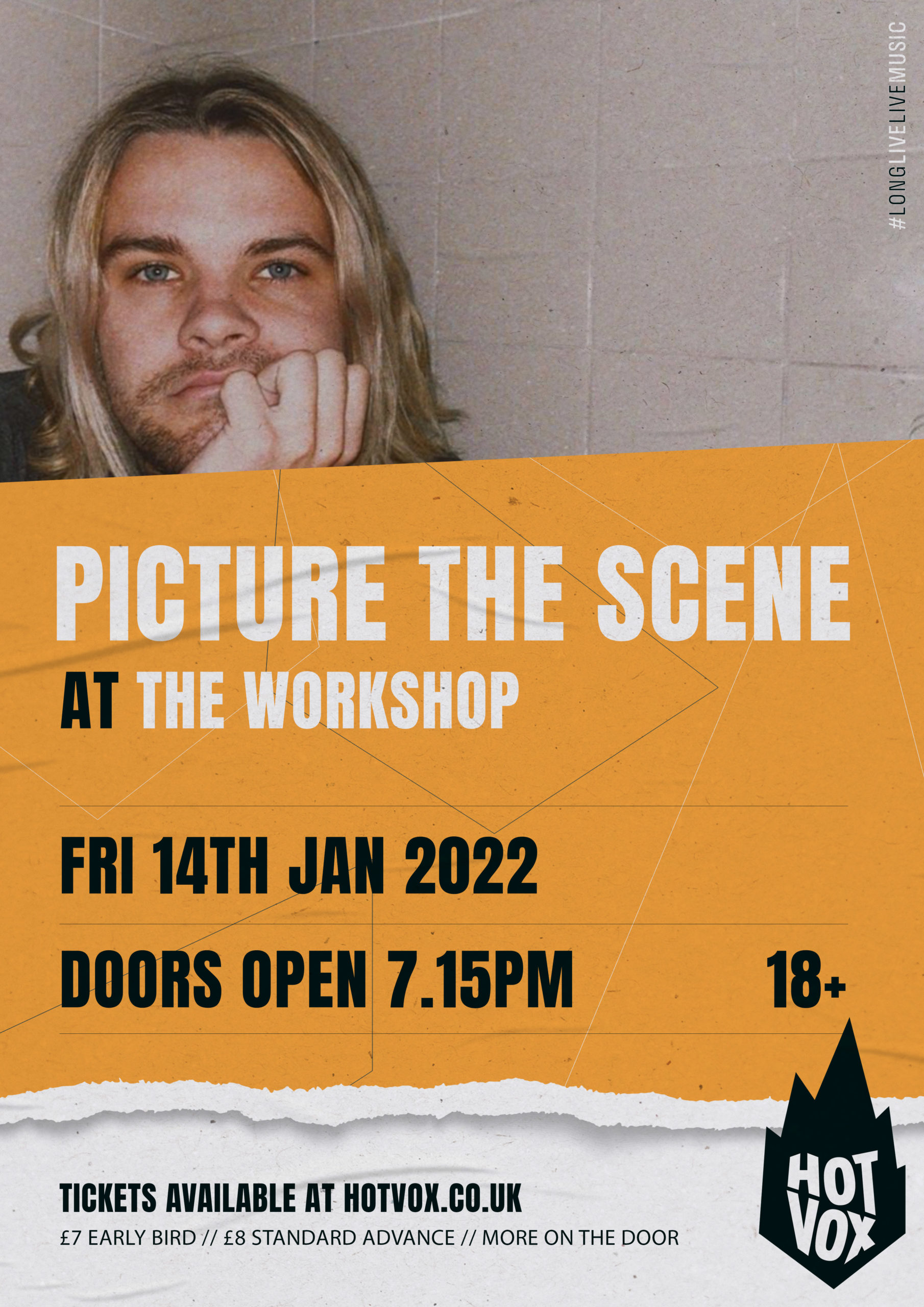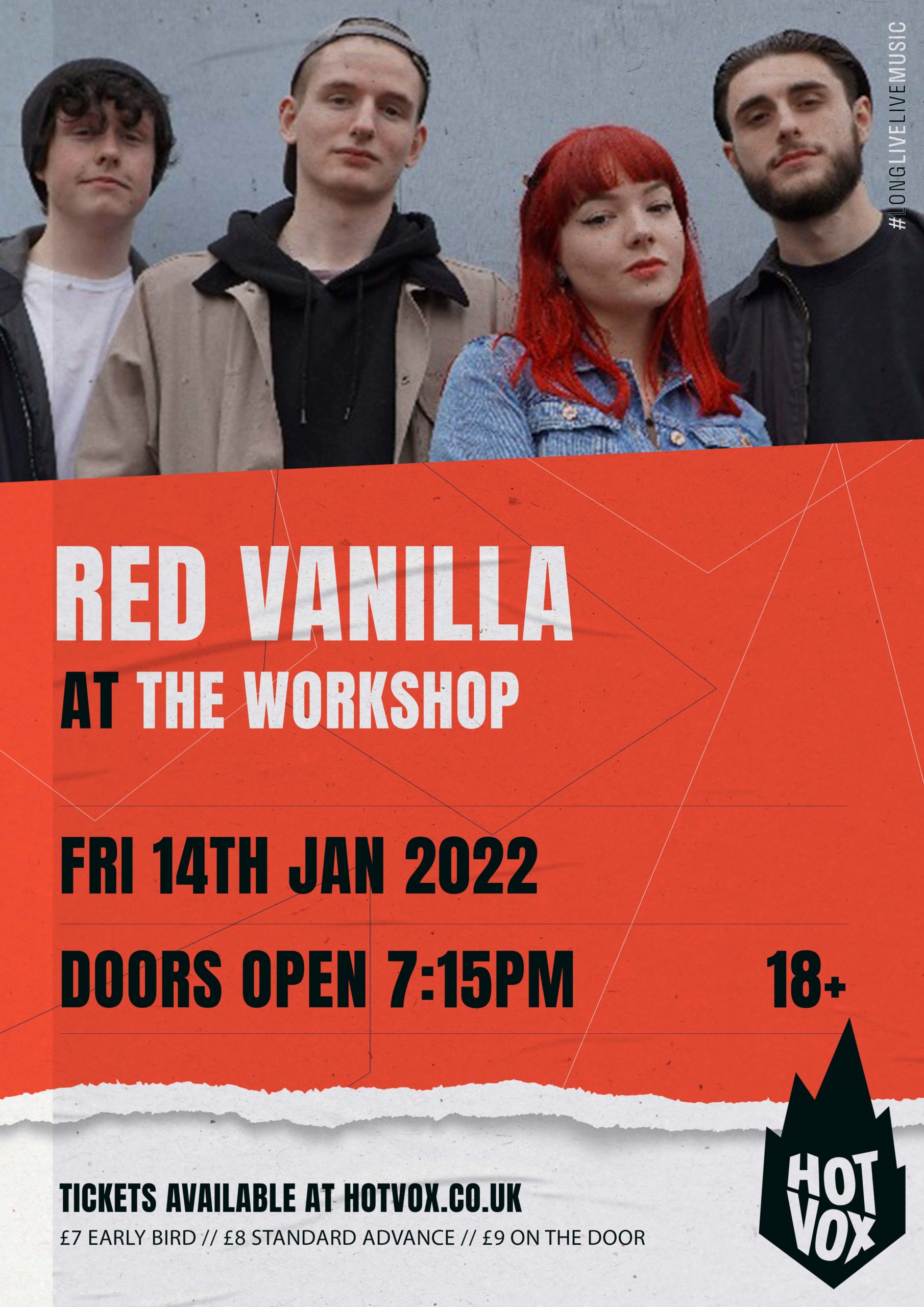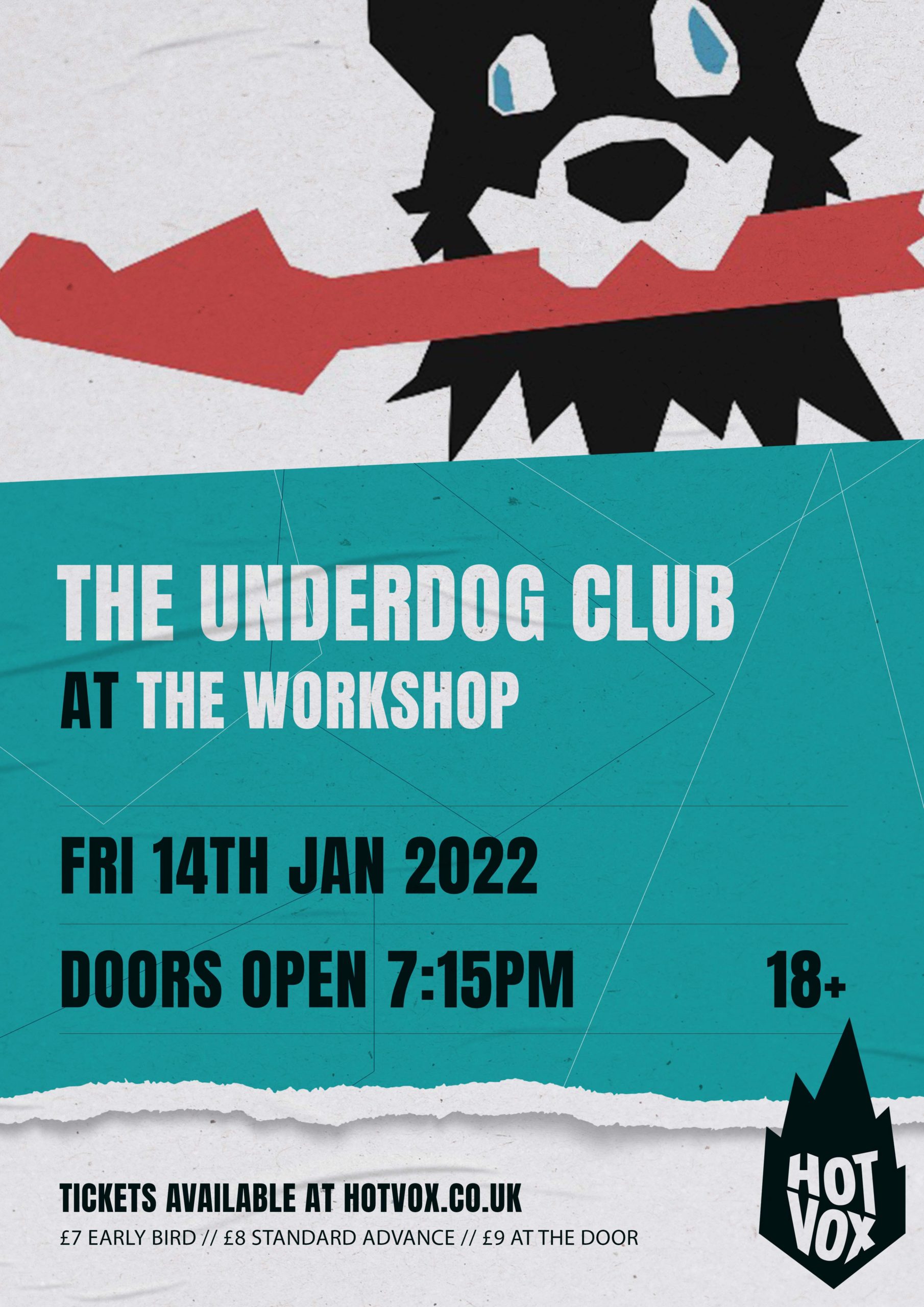 Key Info
DOORS OPEN
7:00pm
MINIMUM AGE
Strictly 18+ (I.D may be required)
TICKET COST
£7 Early Bird £8 Standard Advance £9 On The Door
CAPACITY
80
STUDENT DEALS
Music students (ACM, BIMM and ICMP) receive Early Bird Ticket price on the door. Valid student photo ID required and entry is subject to capacity
Terms
Long Live Live Music!
The venue
The Workshop is a little gem of a discovery underneath the Roadtrip Bar on Old Street. It has an underground hacienda feel and provides a perfect space for intimate showcases and gigs.
Its relaxed Rock 'n' Roll bar, cocktail feel gives it a great vibe to watch some live music, catch your favourite DJ, pick a tune from the jukebox or just chill out on their huge south-facing terrace.
This a great place to people-watch or meet your mates as they enter or leave Shoreditch and see some of the best bands in London.
Share
Copied!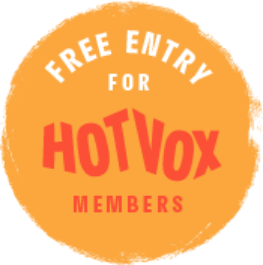 Get tickets