Meet the lineup
A Small Killing
A Small Killing are a MIDI punk two-piece featuring Joe Daly (vocals, sampler) and Matt Fletcher (drums). Exiled from Birmingham, they met in Paris and are now making music in London. Expect catchy hooks, irrestistable grooves and compelling, ghos... view artist profile
Hungry
Hungry write Blues Rock inspired Punk songs bringing full energy from the East of England. Having played together for 4 years driving to any venue that would have them, Hungry are creating noise for loud and energetic shows.
Since starting ... view artist profile
Lost In Town
Lost in town is a rock band based in London, it's music that will stick in your mind, something you were kind of waiting for. This very unique project is touching a wide range of different sounds that will transport you to the 70s, take you ... view artist profile
Backroom
From North West London with influences from the best of British/Irish alternative music, ranging from Fontaines D.C. to Shame to Yard Act as well as classic bands Joy Division, The Smiths and The Cure. With lyrics telling tales of depression, anxi... view artist profile
Glassheads
Glassheads are a Leeds based up and coming rock band composed of Noah Clare, Connor Ludnow, Layth Ibrahim and Tam Nusane.
view artist profile
The details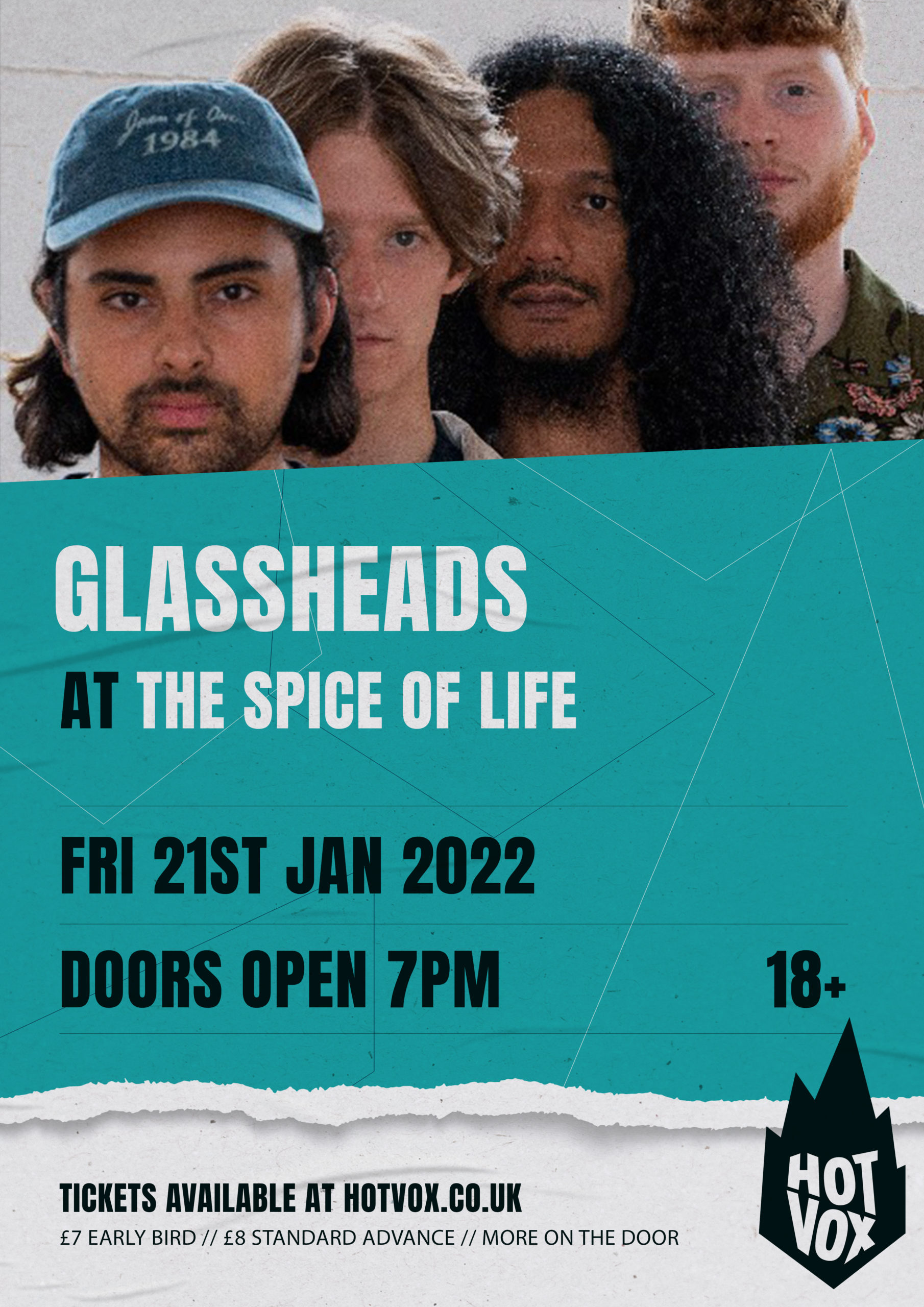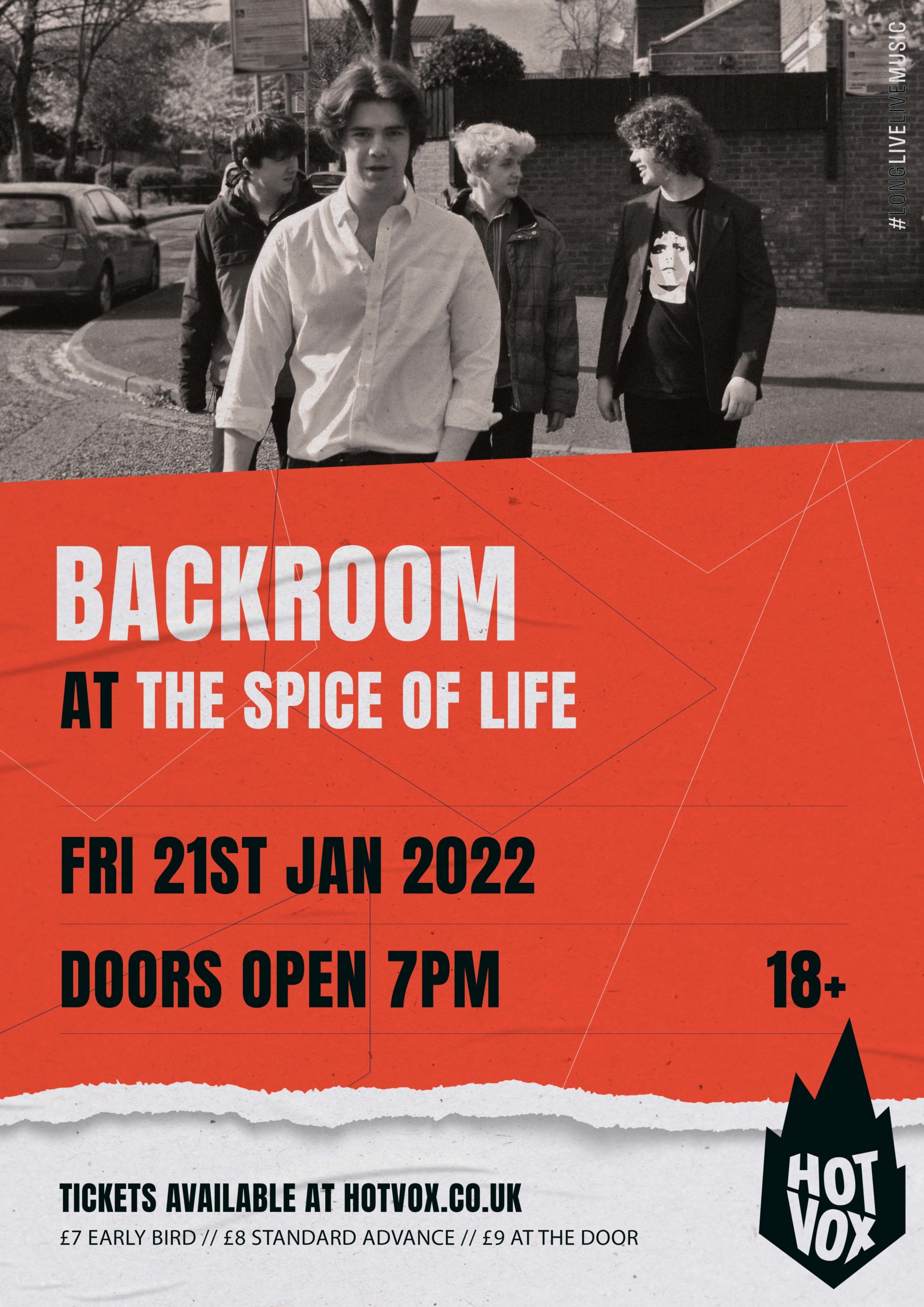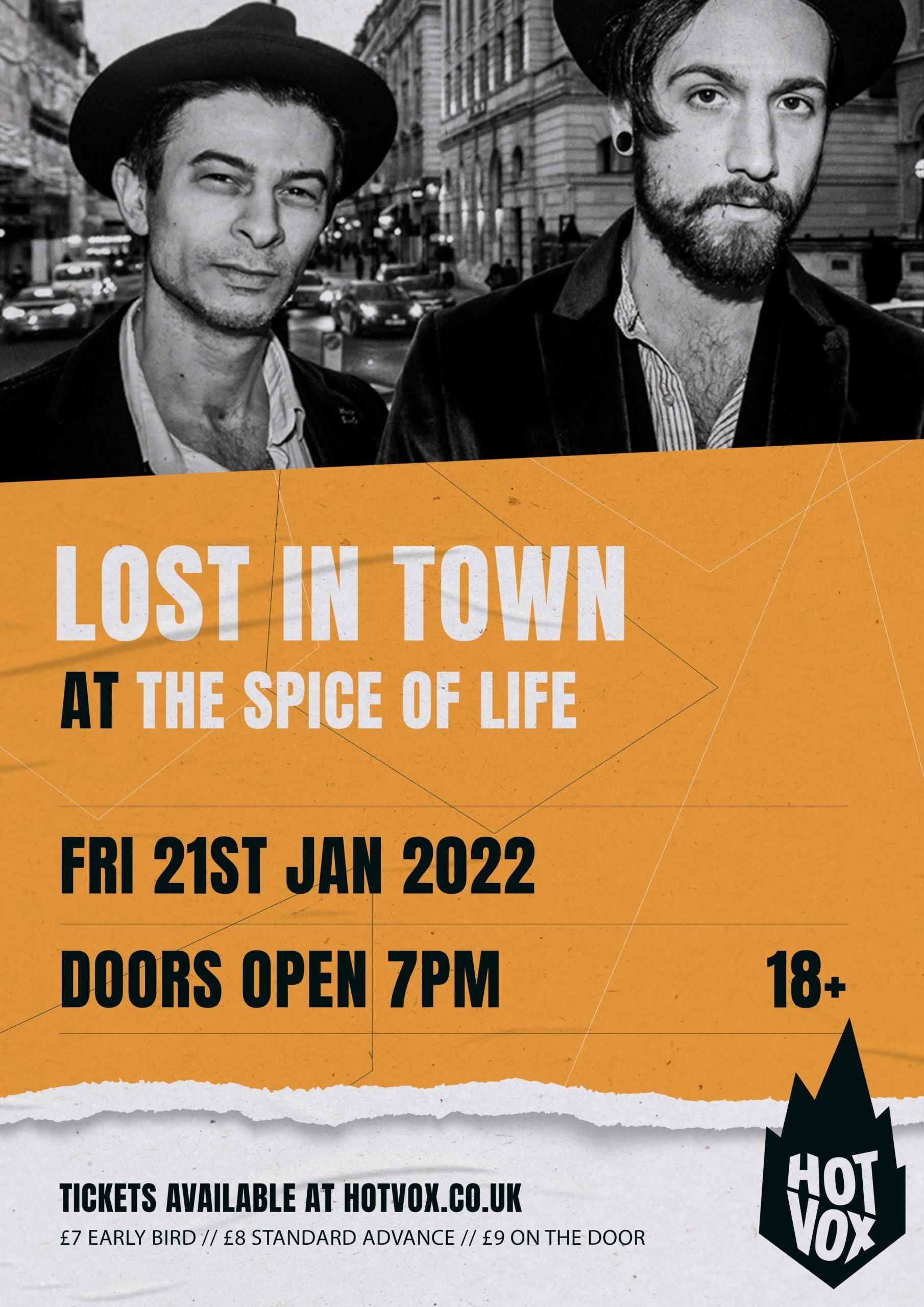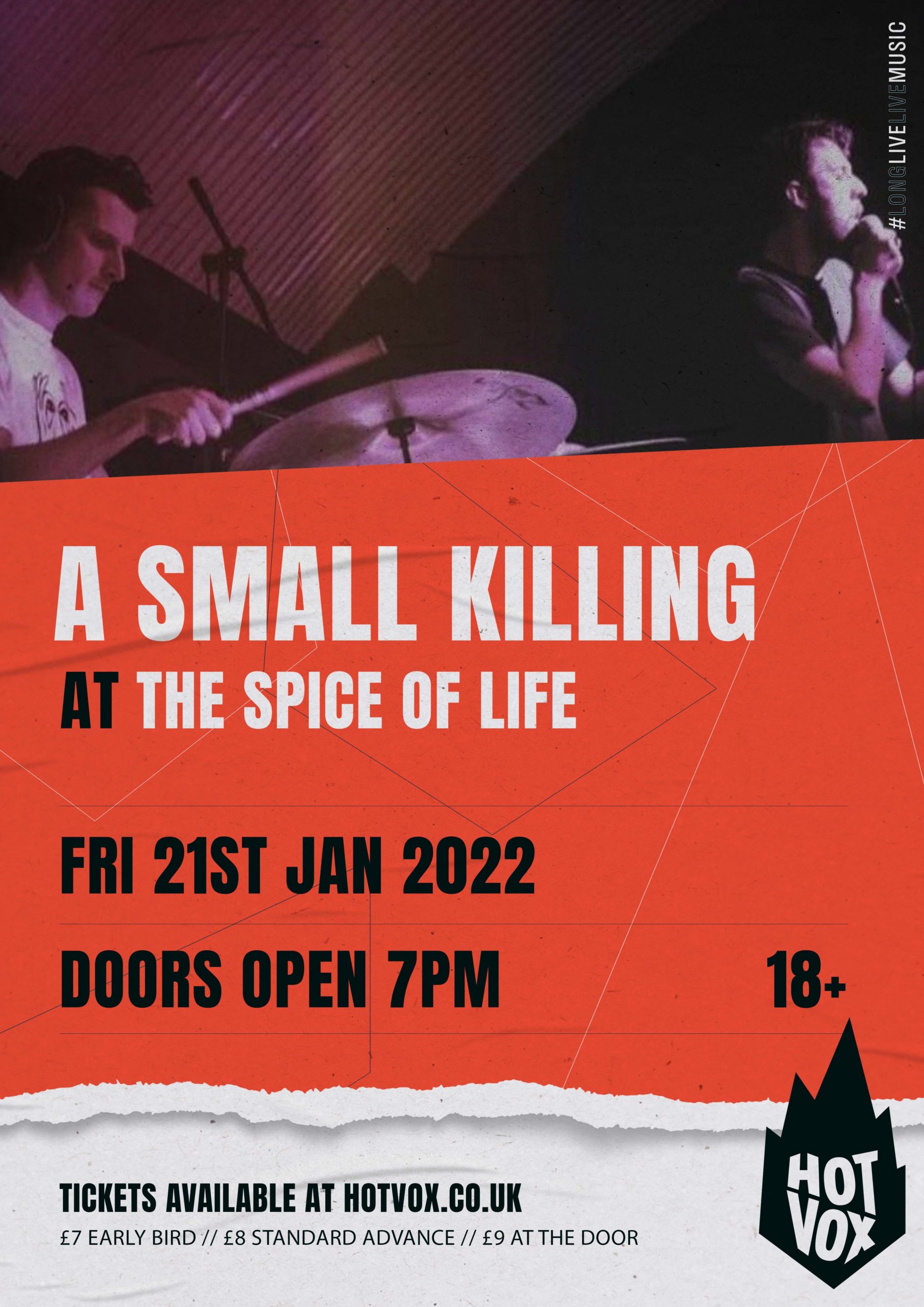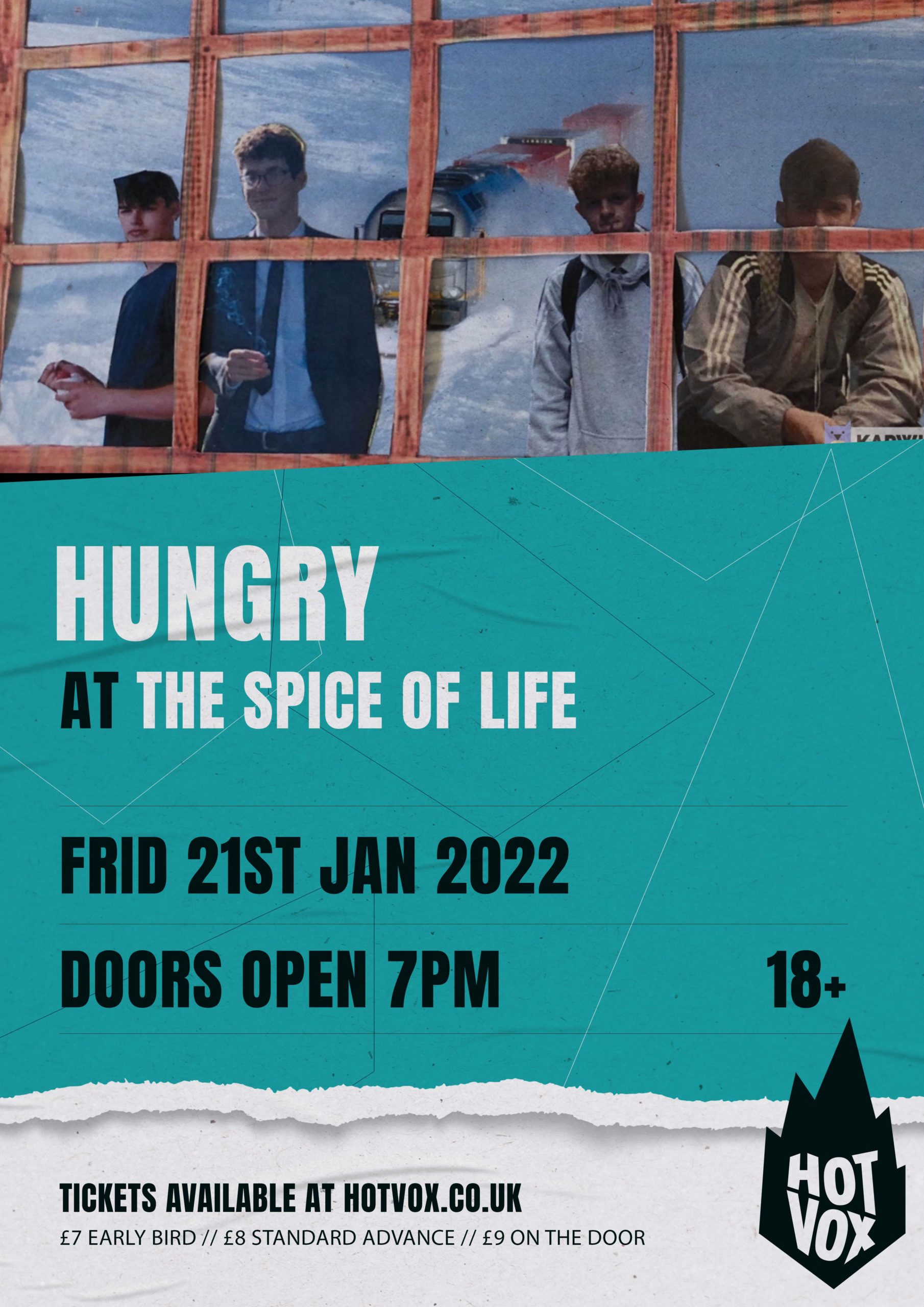 Key Info
DOORS OPEN
7:00pm
MINIMUM AGE
Strictly 18+ (I.D may be required)
TICKET COST
£7 Early Bird £8 Standard Advance More on The Door
CAPACITY
100
STUDENT DEALS
Music students (ACM, BIMM and ICMP) receive Early Bird Ticket price on the door. Valid student photo ID required and entry is subject to capacity
Terms
Long Live Live Music!
The venue
A pub that has truly stood the test of time… surviving two world wars and retaining its traditional charm. As well as being a listed building, The Spice of Life also has an esteemed musical heritage.
In the 1960's and 1970's the venue saw many great acts of the time, such as Bob Dylan, Paul Simon, Cat Stevens, Bert Jansch, The Strawbs and Sandy Denny performing here. Then in the heyday of punk in the late 70's The Spice of Life became a regular haunt for many punk musicians and followers, including The Sex Pistols. In the late 90's a thriving Jazz Club started up at The Spice, and has attracted many top acts, such as Jamie Cullum, Soweto Kinch, Darius Brubeck & Daryl Sherman.
Share
Copied!