Meet the lineup
AyiTe
"There's something classic yet distinctively fresh about AyiTe, mixing smooth US hip-hop stylings with a vital UK flair." – NOTION 

Blending elements of soul, jazz and subtle hints of grime, rapper/producer AyiTe ... view artist profile
Half Pipe and Prod.Alexw
Halfpipe and AlexW, a UK Hip-Hop duo.
Residing in North London, the duo first collaborated in 2021, releasing their first EP "GOOD AS GOLD", a project that came to fruition in one bedroom studio working with a handful of other a... view artist profile
Tenant
Im a UK rapper based in North London, whos been making music since 2016 but rapping since before 2010. My goal is to help people through tough while making the best music possible.
view artist profile
AFG Neehi x AFG Duke
A.F.G (Aim For Greatness) are an entertainment collective from South London. Their distinctive sound is quirky, gritty yet fun.
view artist profile
Maple Sky
Maple Sky are a R'n'b/Jazz-pop band based in the South of England, whose songs feature heartfelt and emotive lyrics, with a strong emphasis on harmony and structure, creating music that is easy to listen to whilst providing a more inte... view artist profile
The details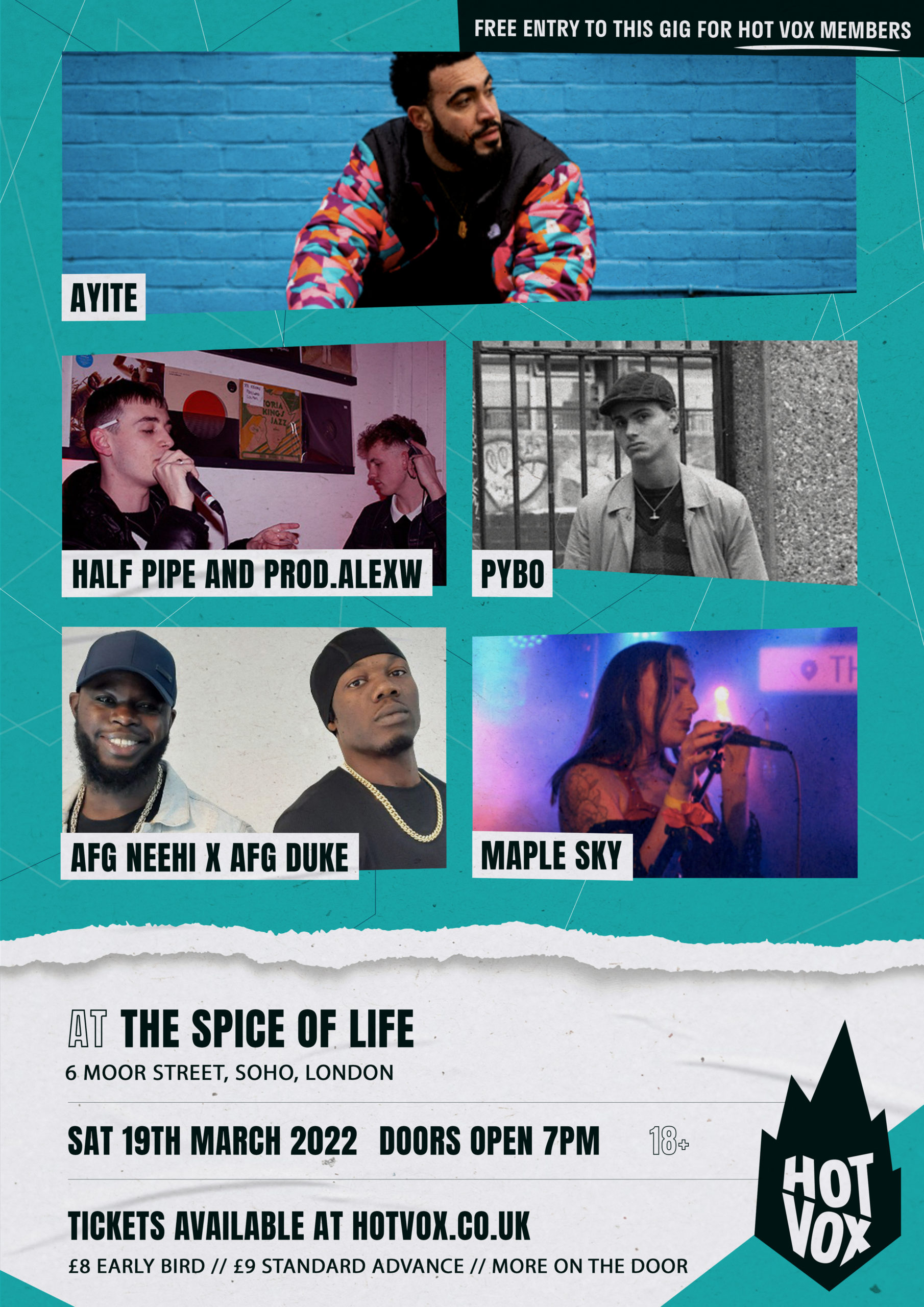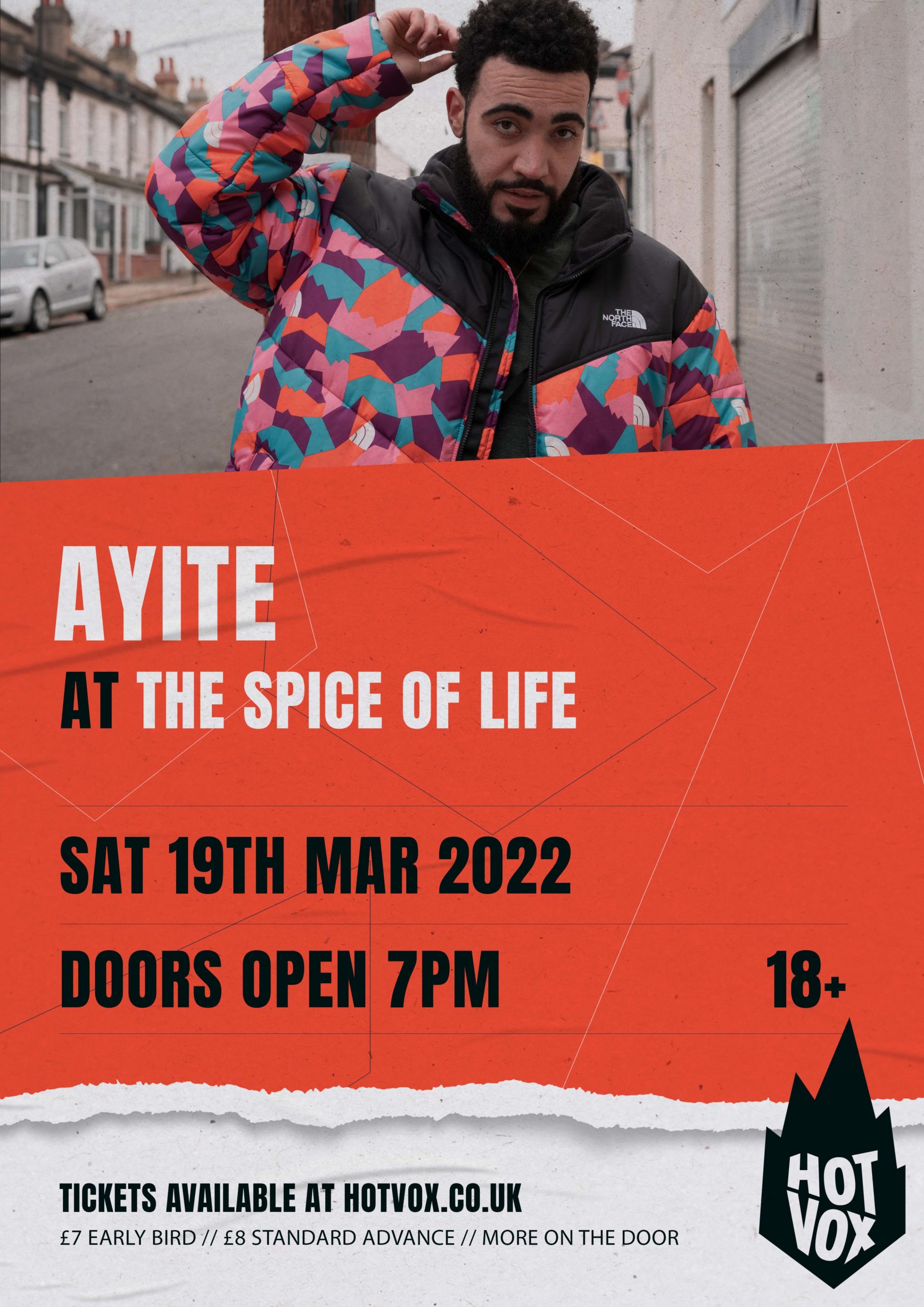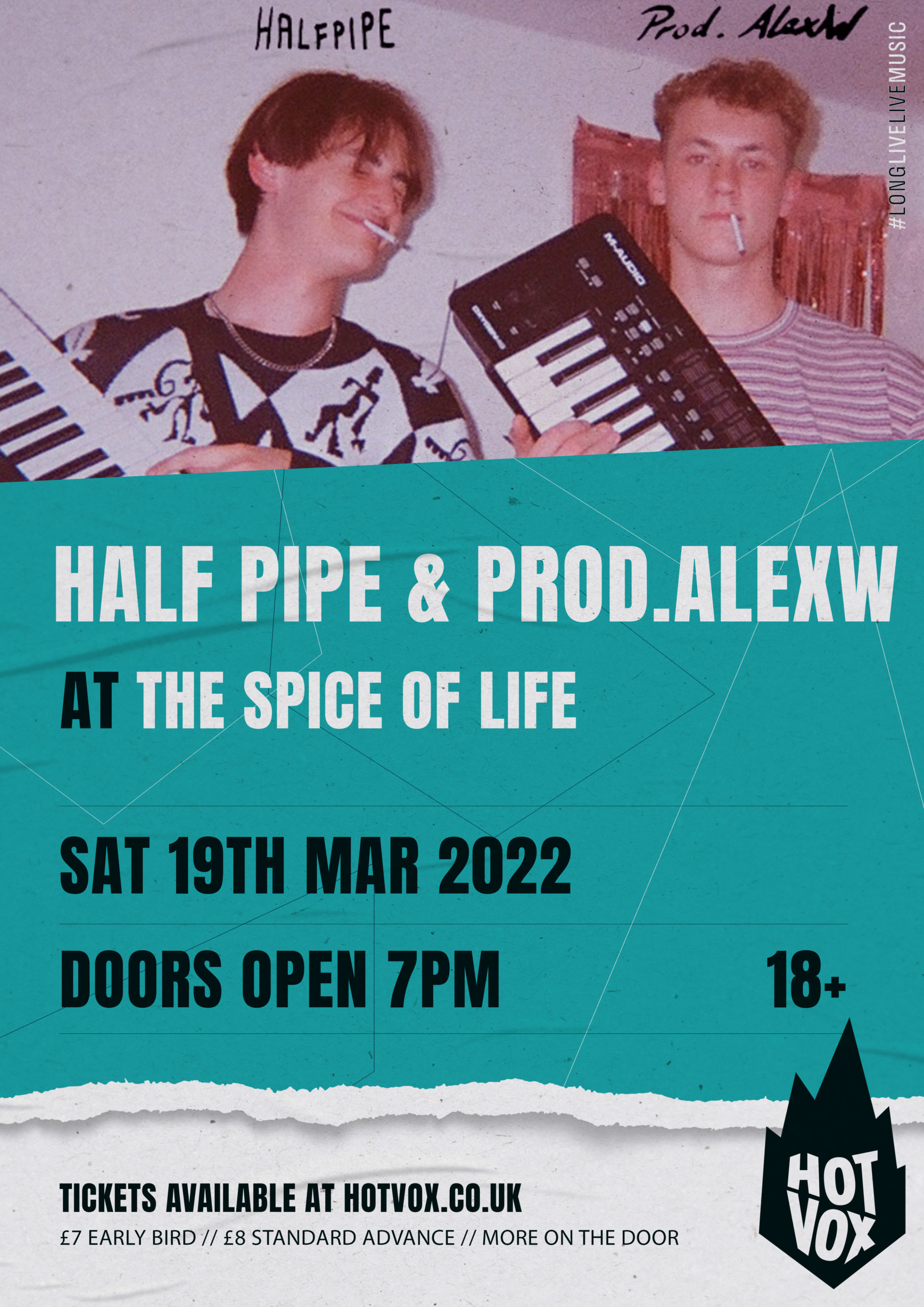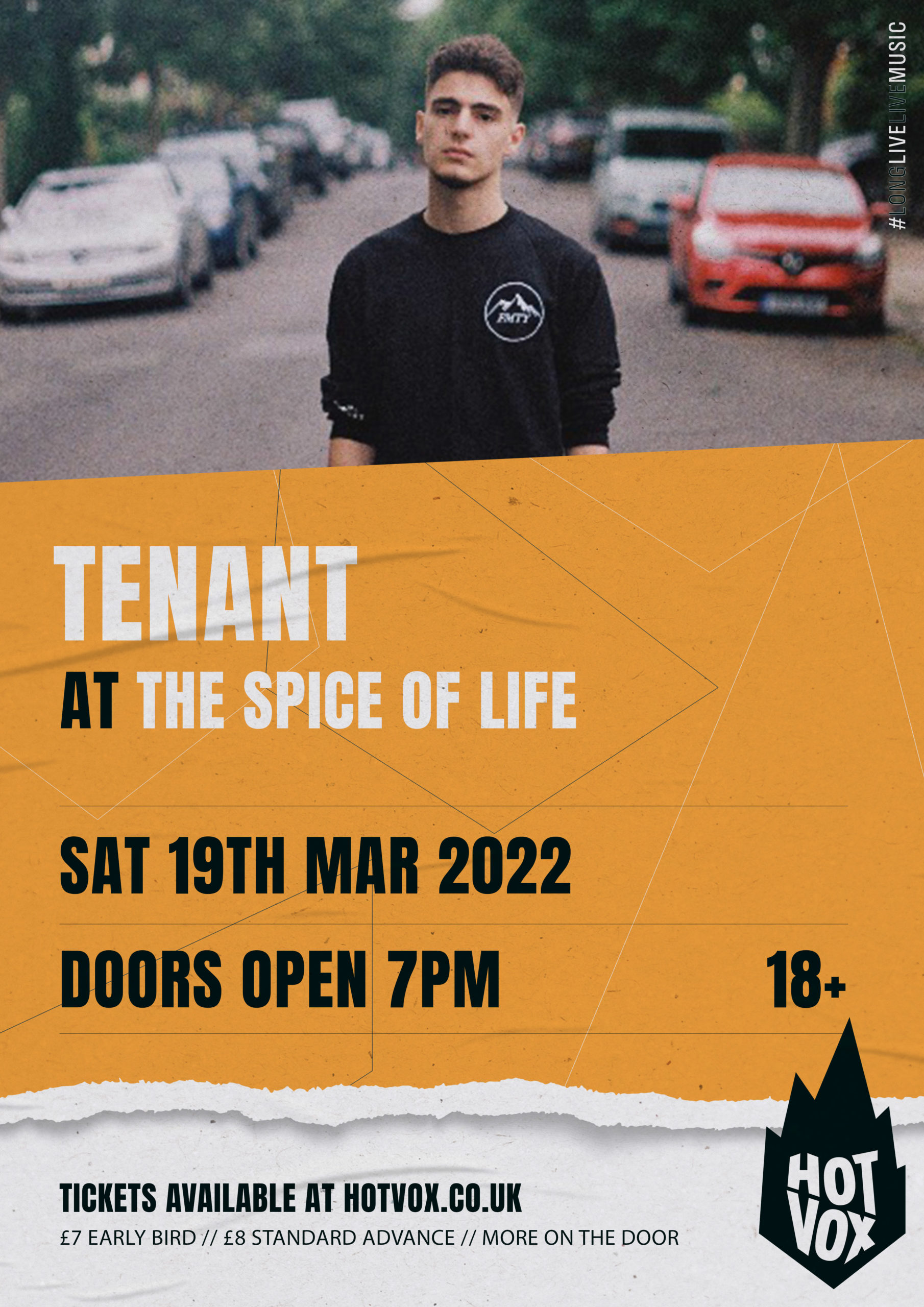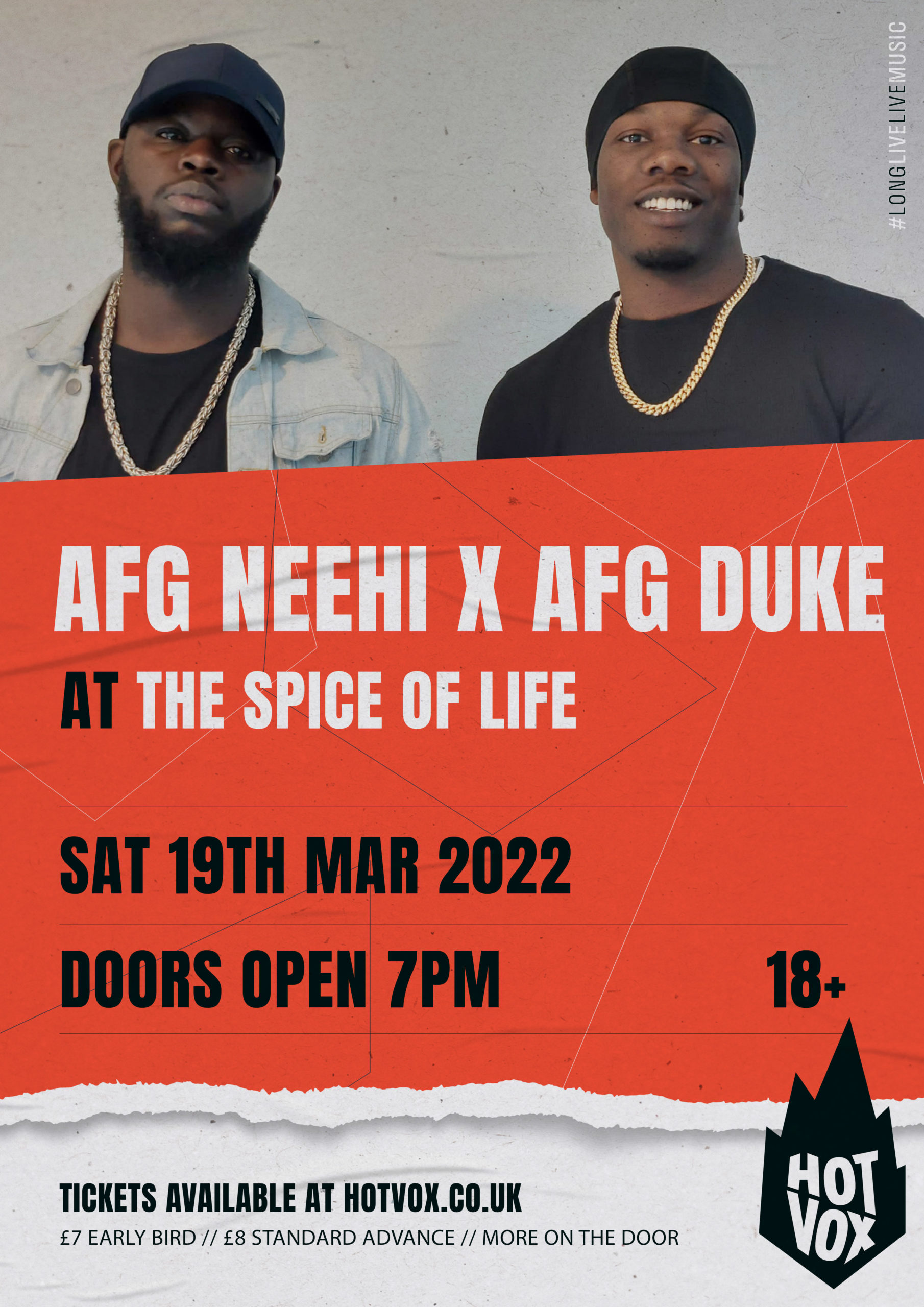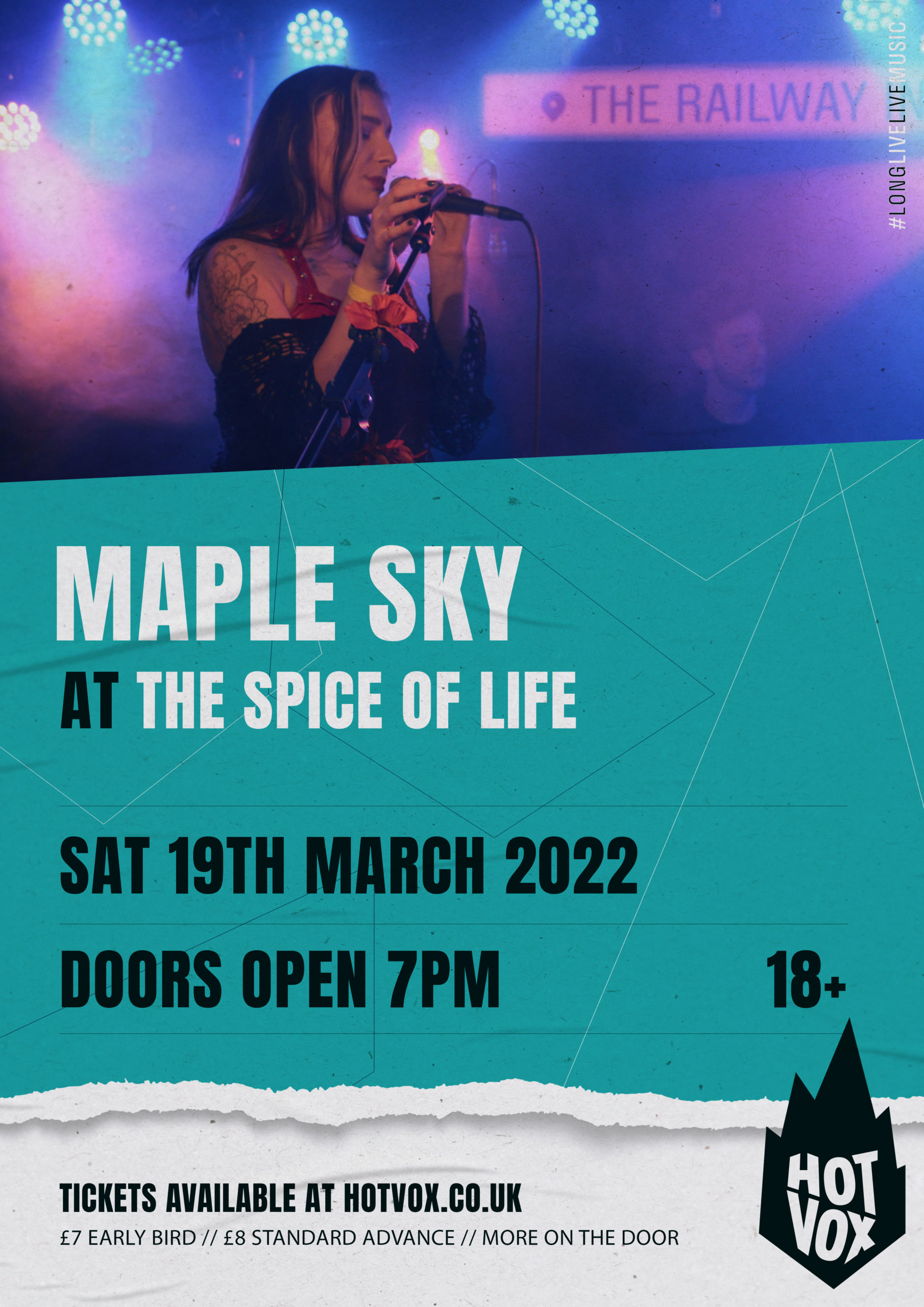 Key Info
DOORS OPEN
7:00pm
MINIMUM AGE
Strictly 18+ (I.D may be required)
TICKET COST
£7 Early Bird
£8 Standard Advance
£9 on The Door
CAPACITY
100
STUDENT DEALS
Music students (ACM, BIMM and ICMP) receive Early Bird Ticket price on the door. Valid student photo ID required and entry is subject to capacity
Terms
Long Live Live Music!
The venue
A pub that has truly stood the test of time… surviving two world wars and retaining its traditional charm. As well as being a listed building, The Spice of Life also has an esteemed musical heritage.
In the 1960's and 1970's the venue saw many great acts of the time, such as Bob Dylan, Paul Simon, Cat Stevens, Bert Jansch, The Strawbs and Sandy Denny performing here. Then in the heyday of punk in the late 70's The Spice of Life became a regular haunt for many punk musicians and followers, including The Sex Pistols. In the late 90's a thriving Jazz Club started up at The Spice, and has attracted many top acts, such as Jamie Cullum, Soweto Kinch, Darius Brubeck & Daryl Sherman.
Share
Copied!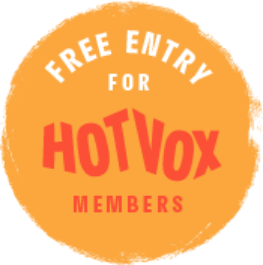 Get tickets