Meet the lineup
The Escape
South London Duo 'The Escape' are exactly what they say on the tin – bringing you into their world and taking you out of yours. Defying the boundaries of stereotypical genres, the two best mates have been making music together fo... view artist profile
Avenue House
seed x cozzi are a rap duo and members of the London founded alternative rap collective, Avenue House.
Avenue House is a group of creatives consisting of musicians, graphic... view artist profile
Myles Alexander
Born and raised in Stoke newington, london. I have been writing poetry at first to music as I was obsessed with the spoken word/ neo-soul movement. 2019 I finally decided to focus on myself and become an artist.
My main genre of music... view artist profile
Sophie Naglik
Singer, songwriter, actress and dancer Sophie Naglik began her career in musical theatre, earning roles in a variety of hit West End shows. She then graduated from the prestigious BRIT School and went straight into working in the world of stage an... view artist profile
Rich Allo
Born and raised in Jersey, Rich Allo discovered his love for music through the melodic geniuses of Queen, David Bowie, U2 and Keane. His unique pop-rock sound echoes their styles through larger-than-life vocals, anthemic choruses and candid lyrics... view artist profile
The details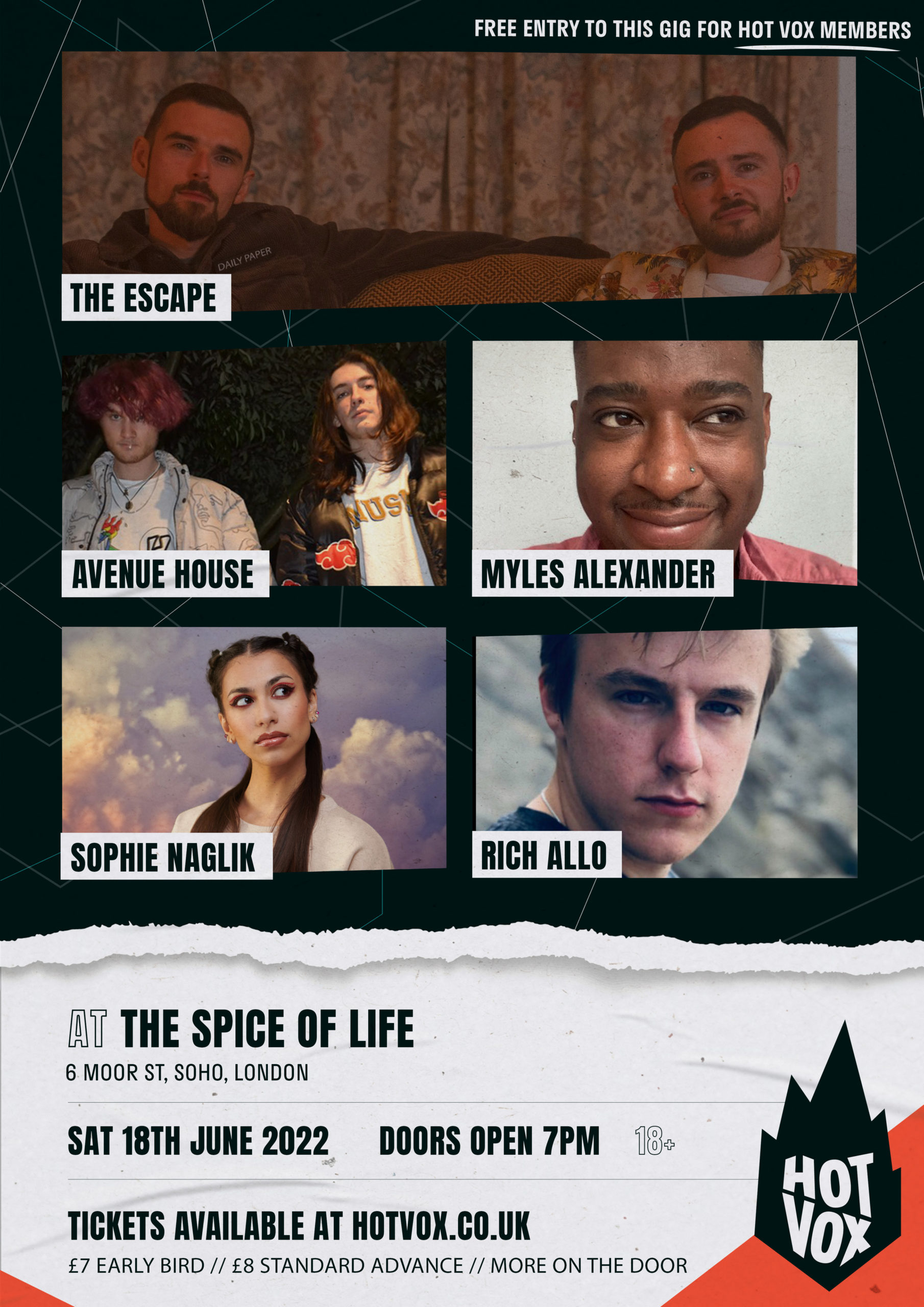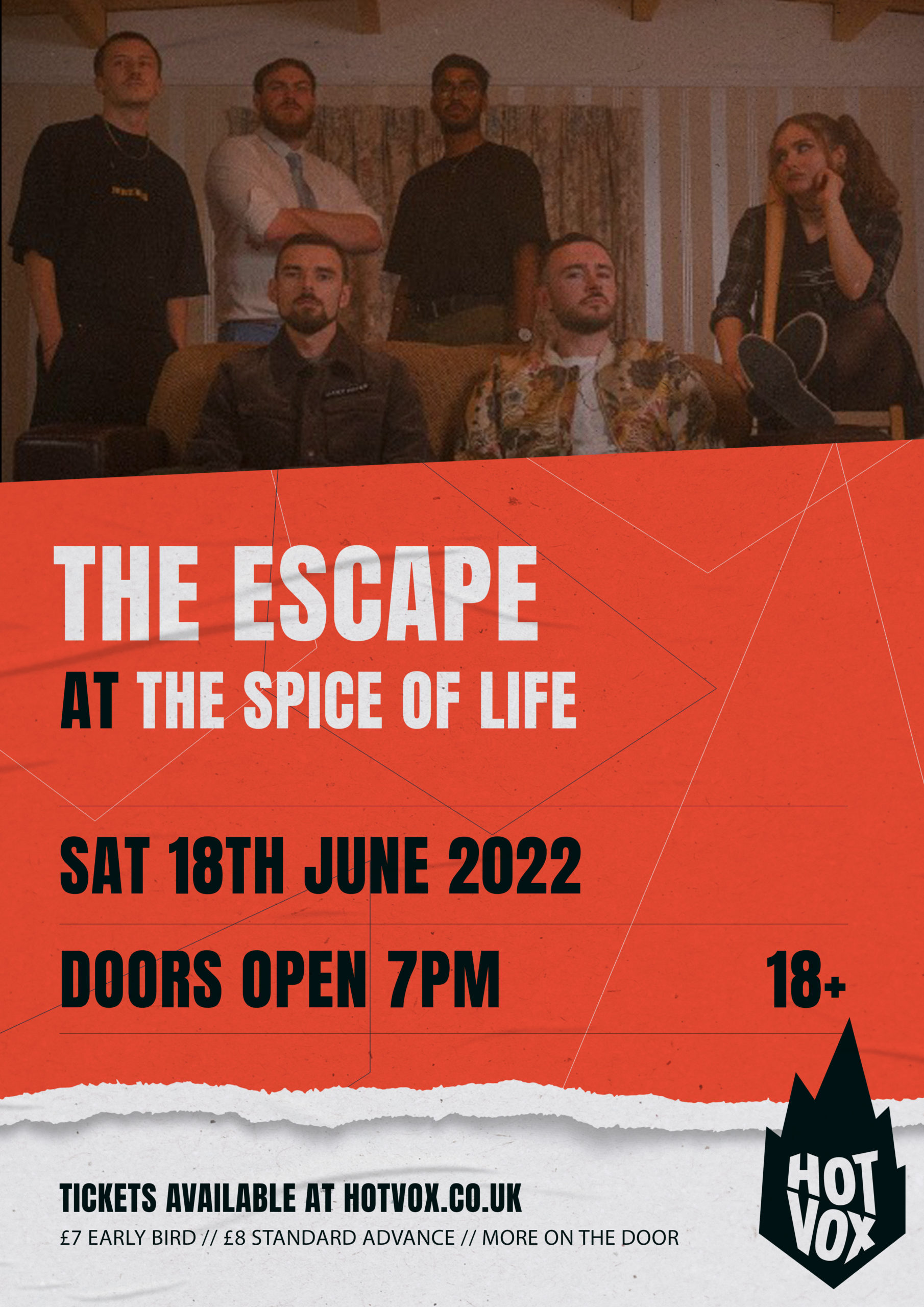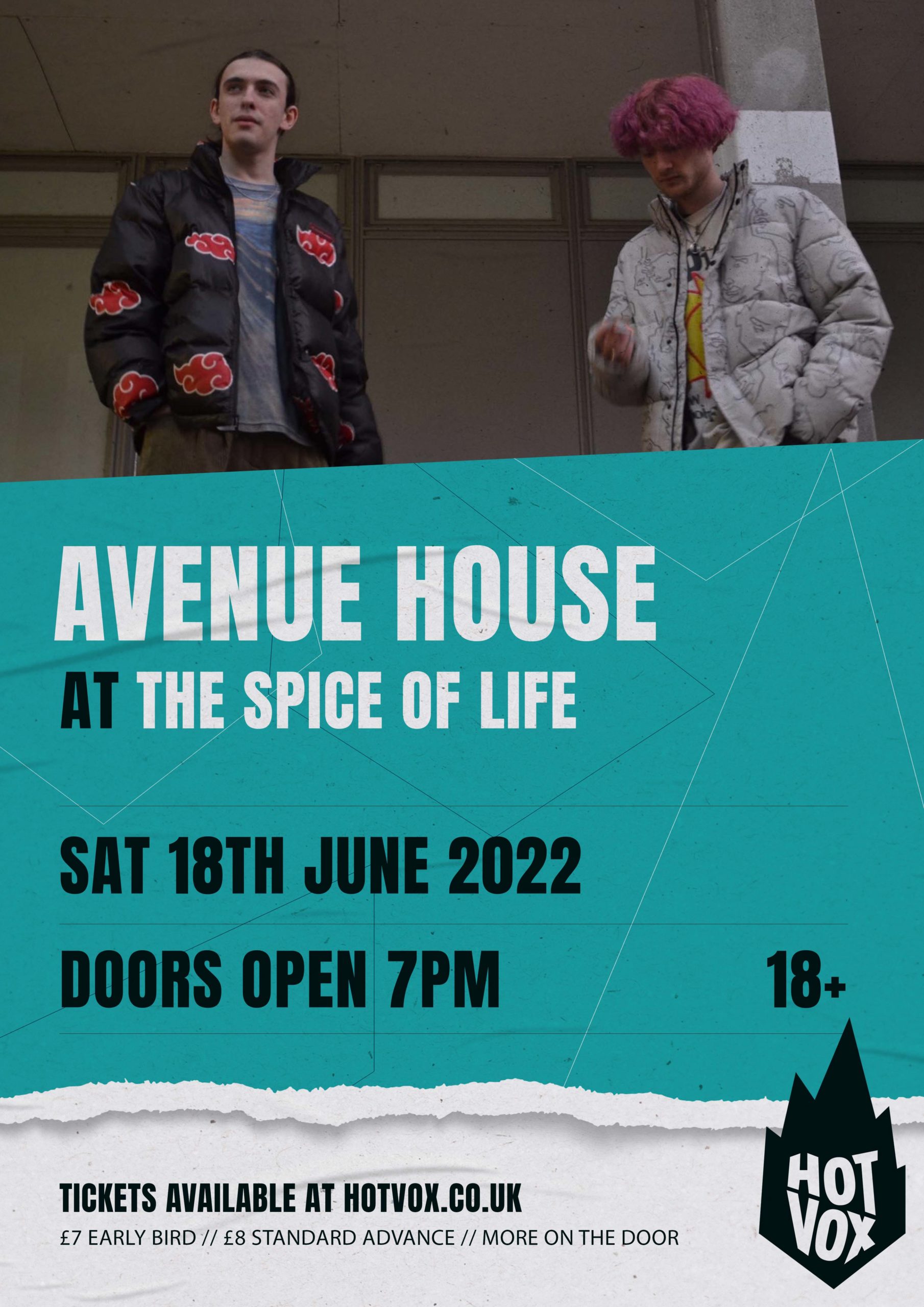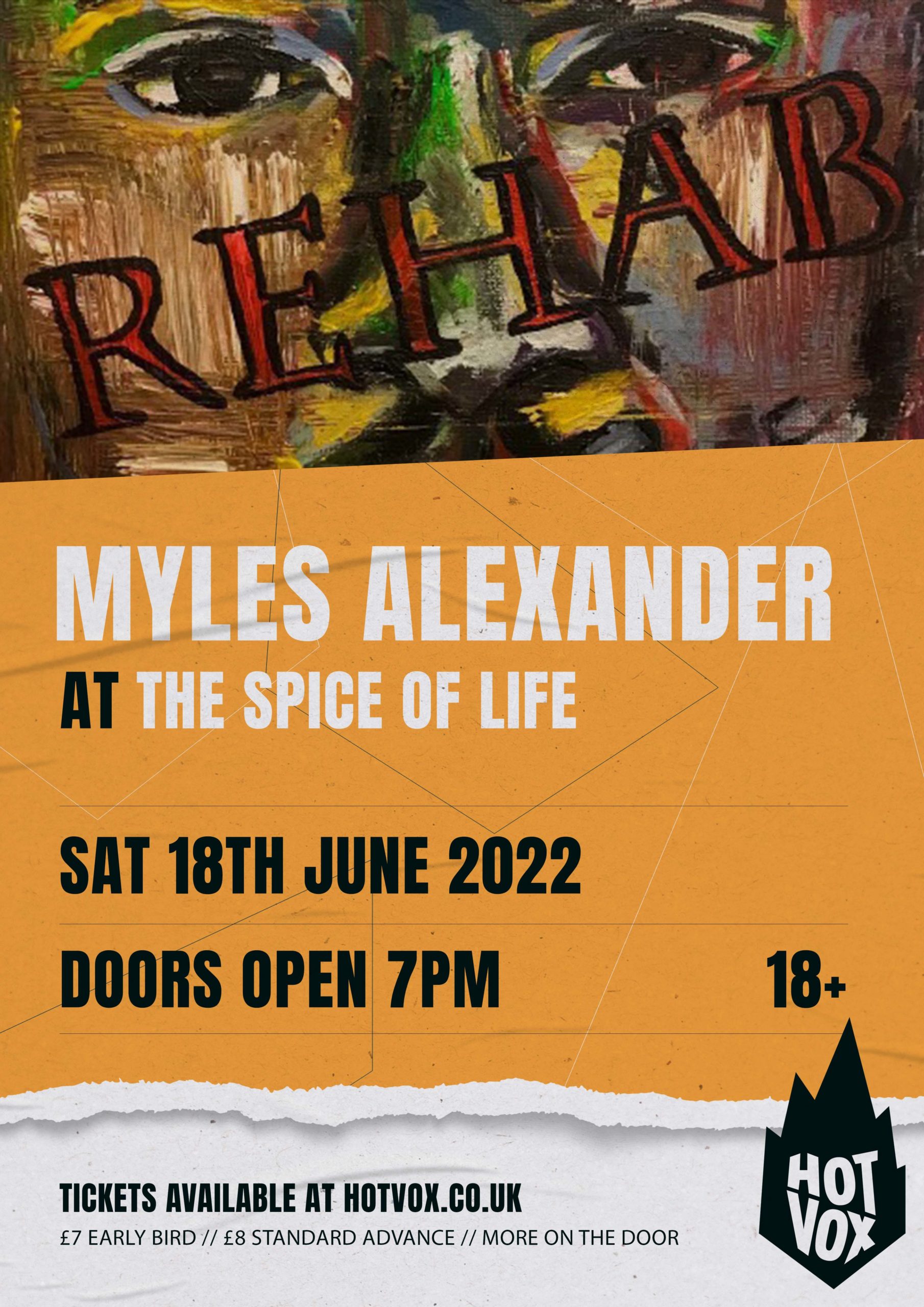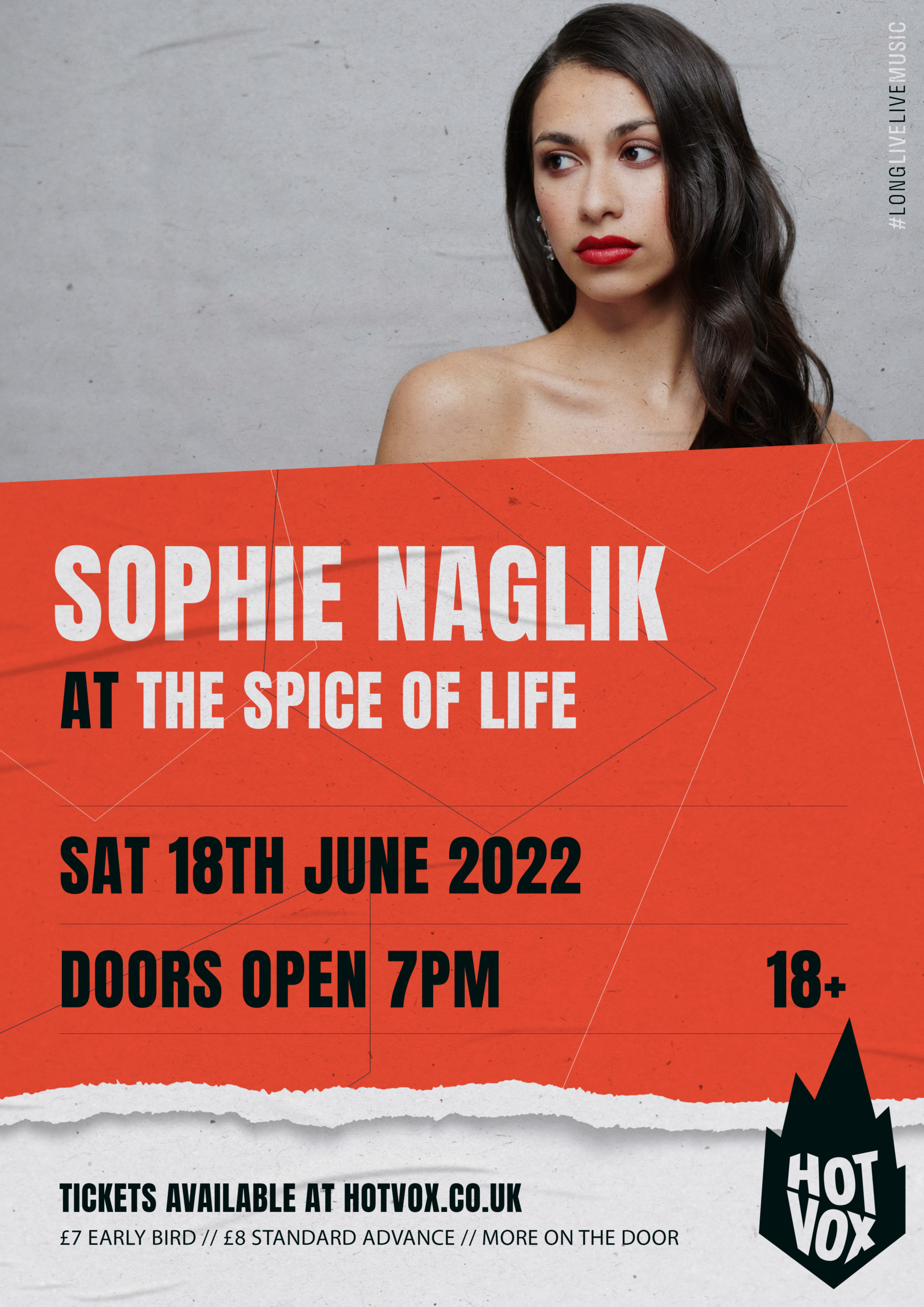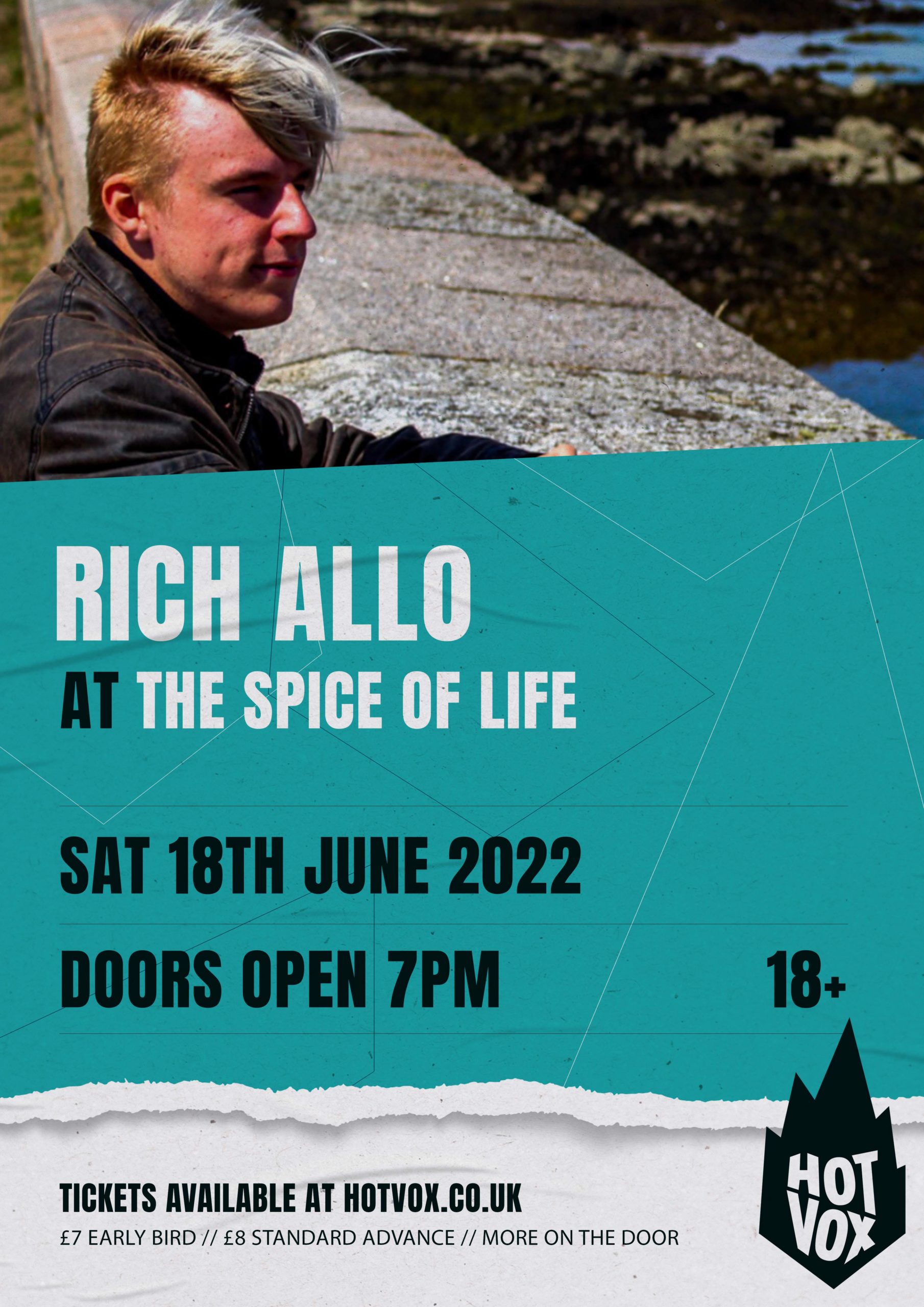 Key Info
DOORS OPEN
7:00pm
MINIMUM AGE
Strictly 18+ (I.D may be required)
TICKET COST
£7 Early Bird
£8 Standard Advance
£9 on The Door
CAPACITY
100
DEALS
NHS staff and Music students (ACM, BIMM and ICMP) receive Early Bird Ticket price on the door. Valid photo ID is required and entry is subject to capacity
Terms
Long Live Live Music!
The venue
A pub that has truly stood the test of time… surviving two world wars and retaining its traditional charm. As well as being a listed building, The Spice of Life also has an esteemed musical heritage.
In the 1960's and 1970's the venue saw many great acts of the time, such as Bob Dylan, Paul Simon, Cat Stevens, Bert Jansch, The Strawbs and Sandy Denny performing here. Then in the heyday of punk in the late 70's The Spice of Life became a regular haunt for many punk musicians and followers, including The Sex Pistols. In the late 90's a thriving Jazz Club started up at The Spice, and has attracted many top acts, such as Jamie Cullum, Soweto Kinch, Darius Brubeck & Daryl Sherman.
Share
Copied!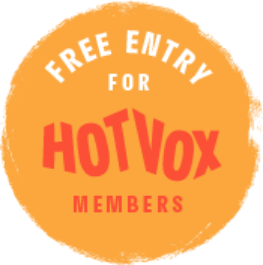 Get tickets