Meet the lineup
Alyssa Palmer
Alyssa Palmer is a compelling new-to-the scene UK artist ready to bear her life and soul. Having grown up surrounded by music, singing, and dancing, Alyssa has internalized values of creativity, expression, and how that translates to authenticity.... view artist profile
Talia Rae
Born 'n' bred in London, Talia is an 18 year old singer/songwriter, who's main goal is to make people feel something when listening to her music. Talia writes about what's on her mind, wether that be the topic of mental hea... view artist profile
Szou
As heard on Spotify Editorial Playlists and on BBC Introducing radio stations, London-based producer Szou isn't your ordinary pop artist. From the COVID crisis to nightclub hedonism, Szou's lyrics are a unique take on life and the univ... view artist profile
SATRE
SATRE creates Indie Folk Pop with a feeling of melancholy and nostalgia along with lyrics dealing with everything from the darkest moments in life that we often shy away from talking about to the brightest moments that most of us take for granted.... view artist profile
Chloé Dejon
I sing and write songs to inspire people to pursue their dreams and become the person they want to be. Originally French/Swedish and currently based in London, I study vocals and songwriting at BIMM (British and Irish Institute of Modern Music) at... view artist profile
The details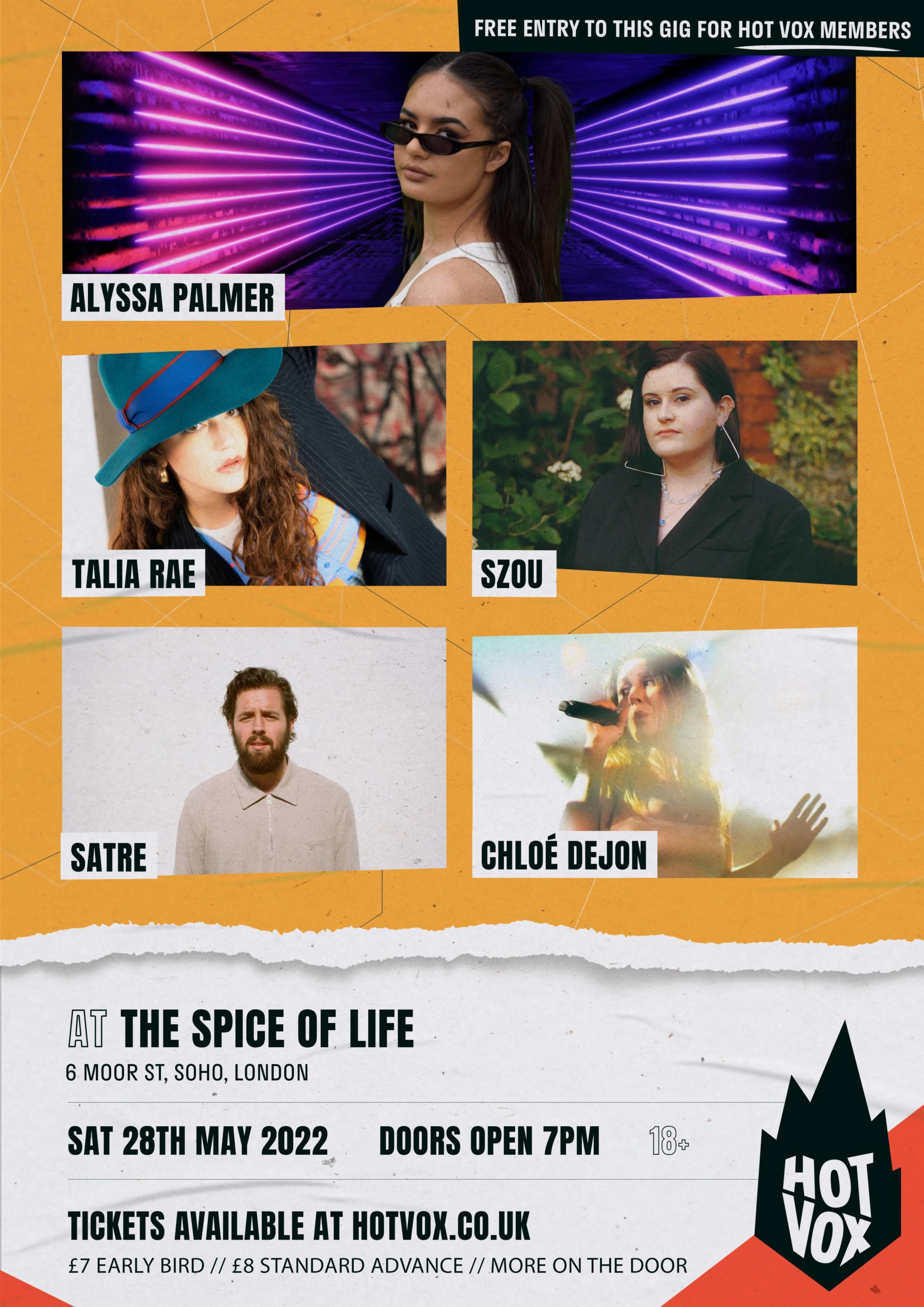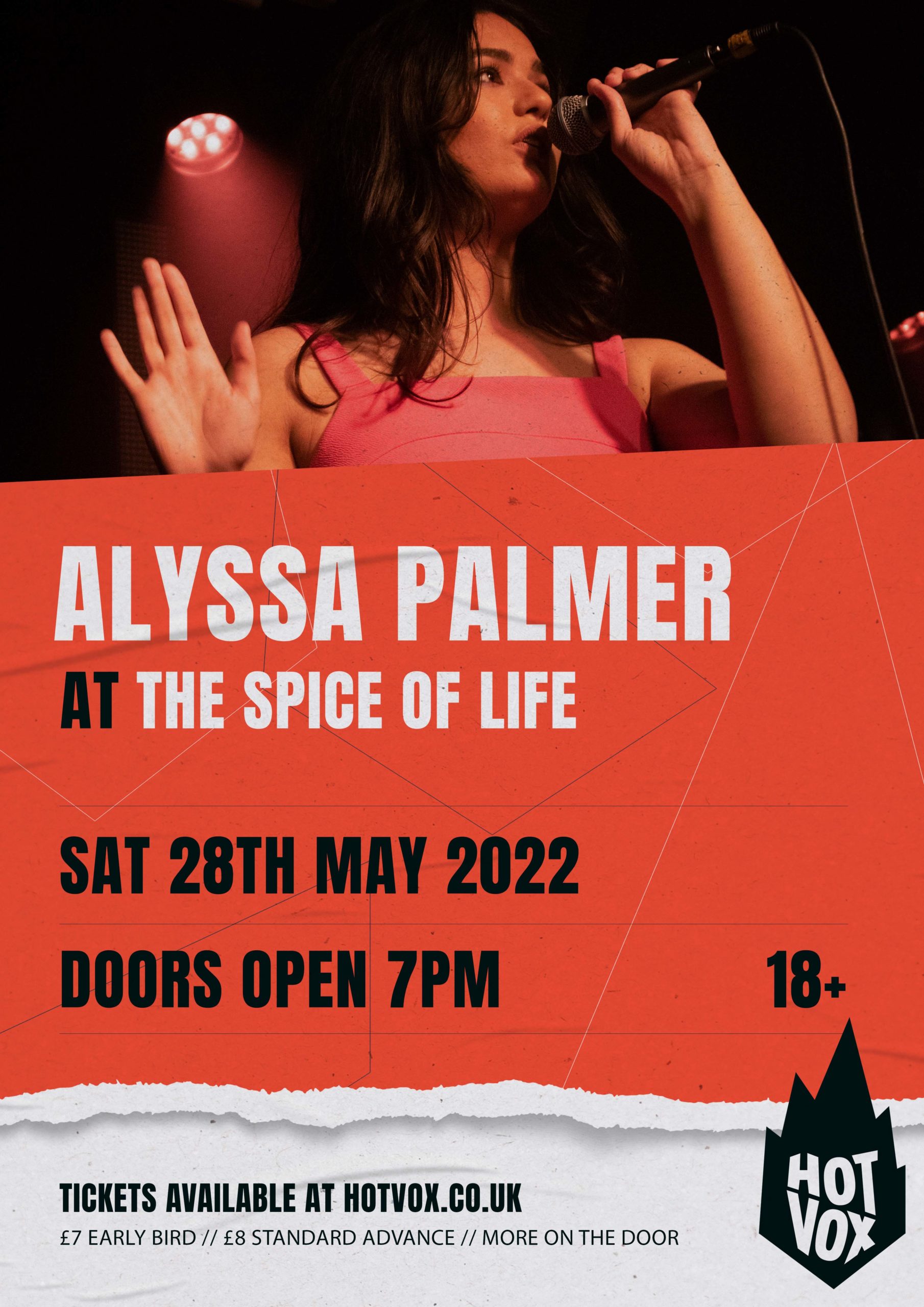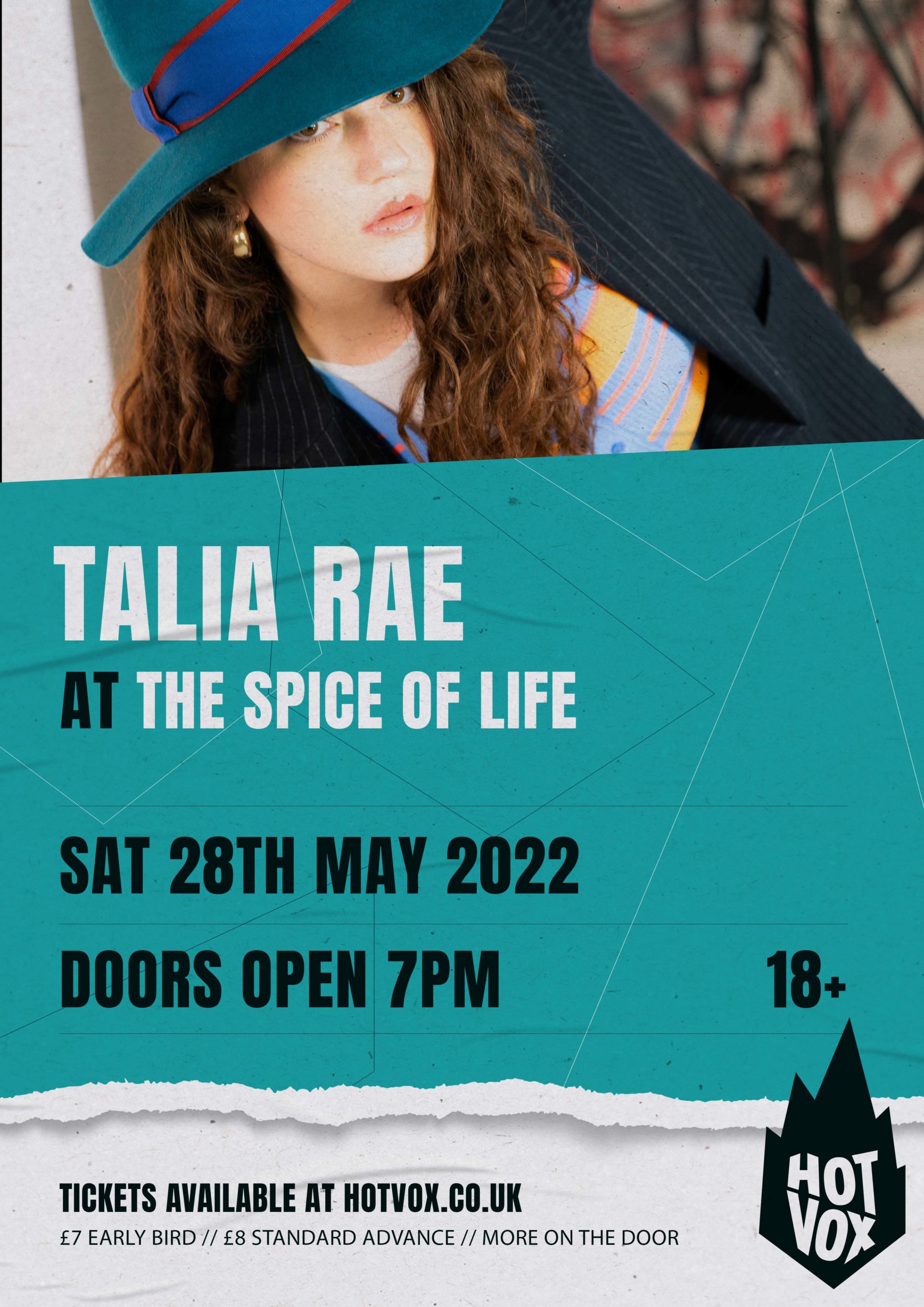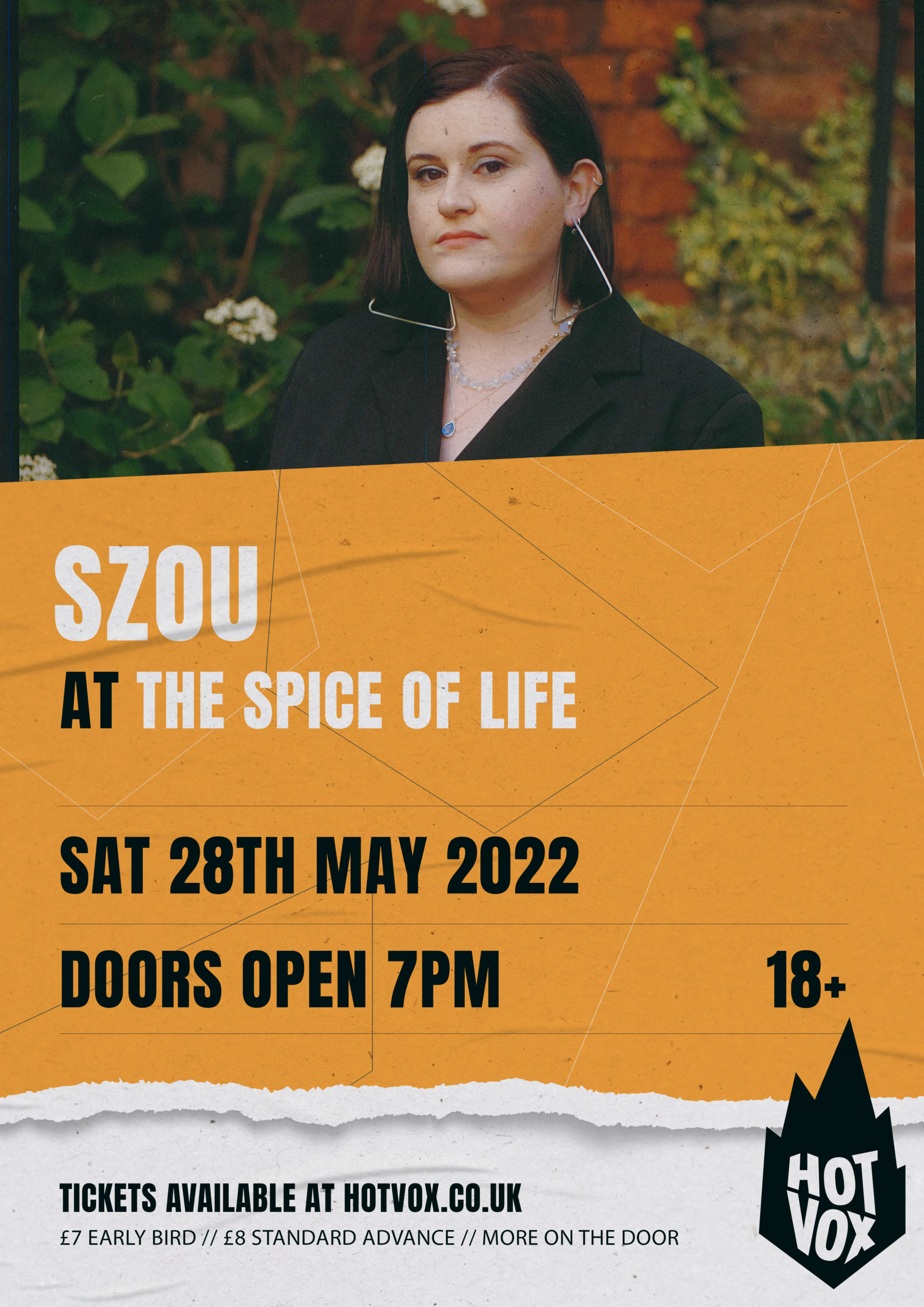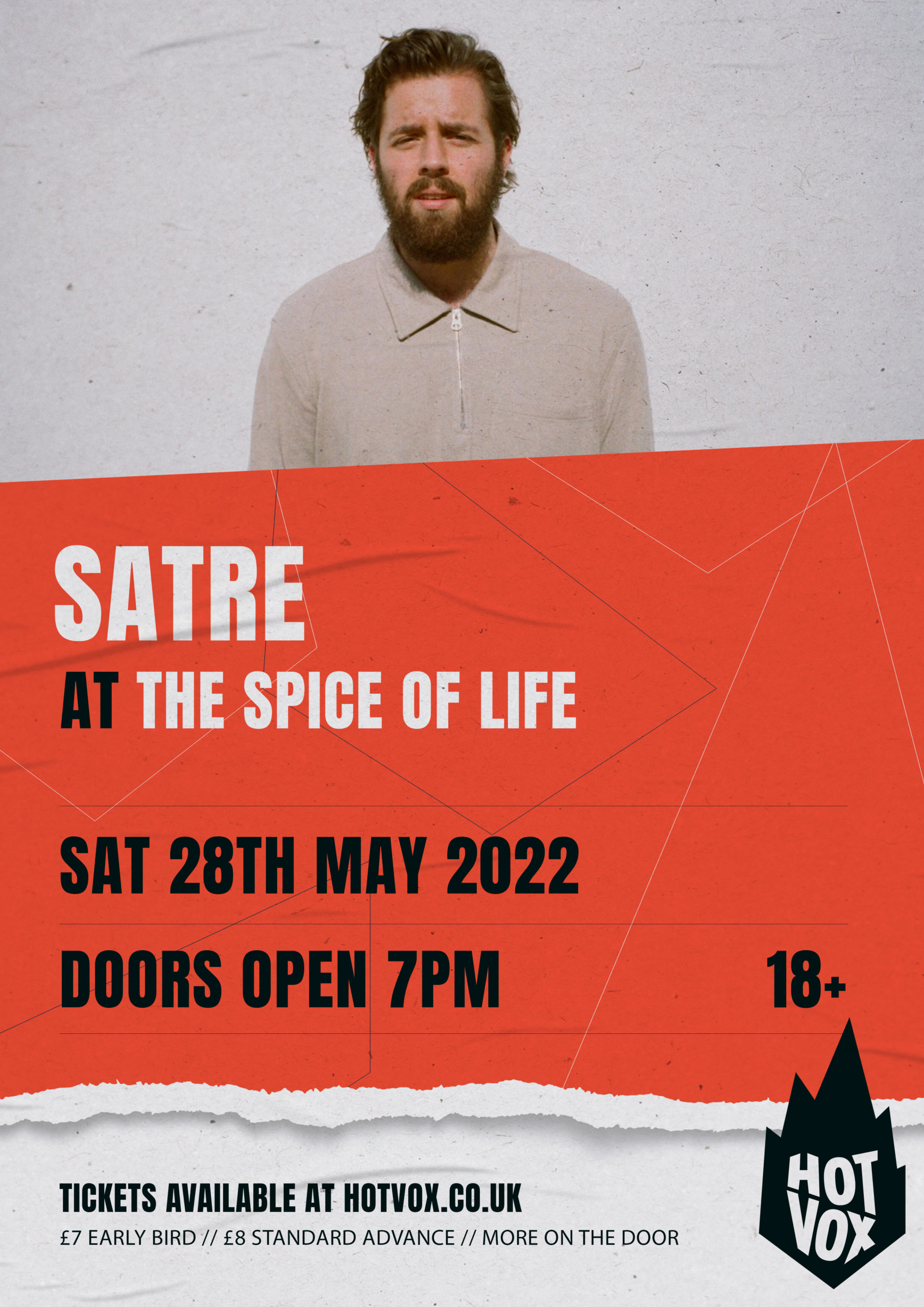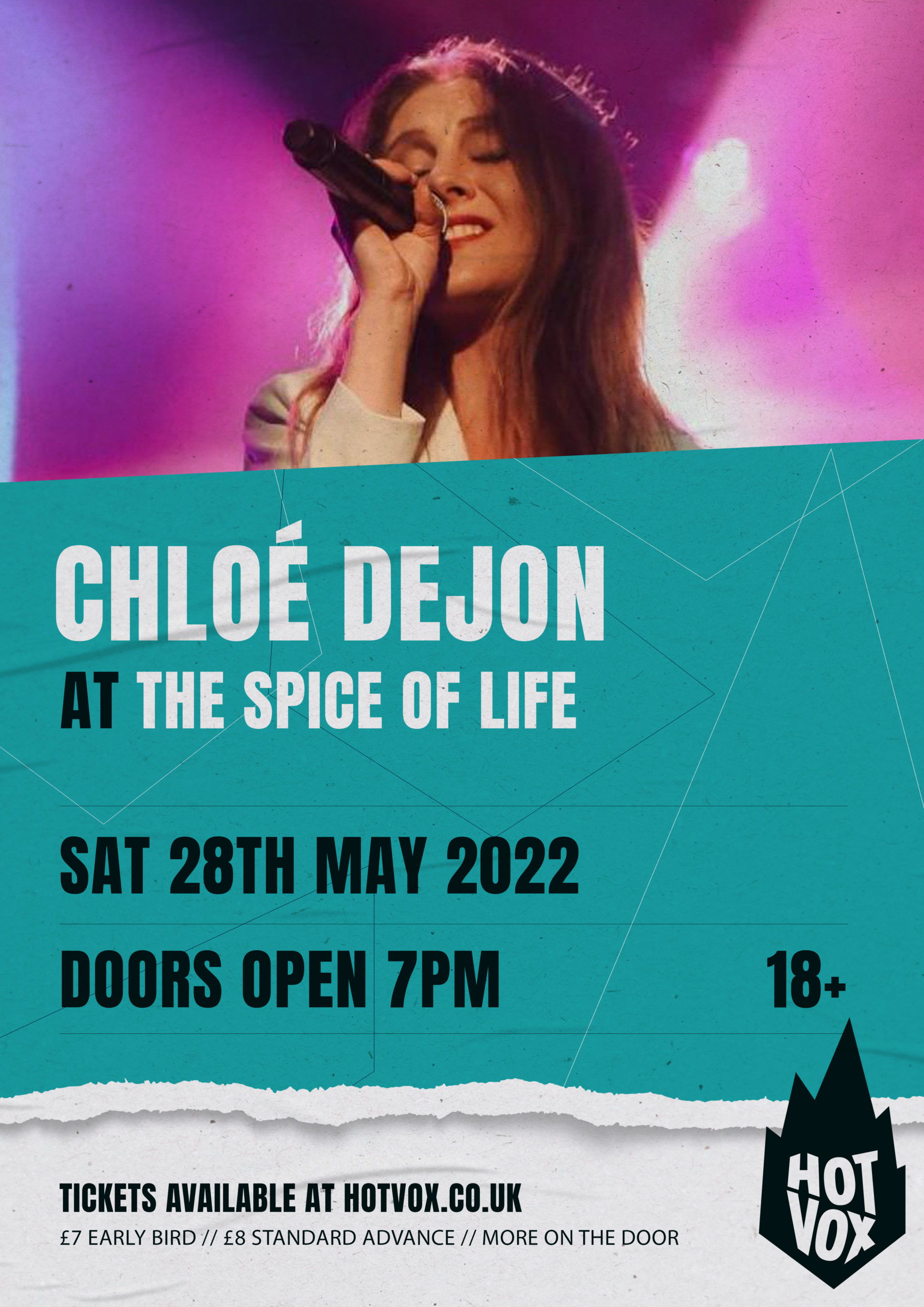 Key Info
DOORS OPEN
7:00pm
MINIMUM AGE
Strictly 18+ (I.D may be required)
TICKET COST
£7 Early Bird
£8 Standard Advance
£9 on The Door
CAPACITY
100
DEALS
NHS staff and Music students (ACM, BIMM and ICMP) receive Early Bird Ticket price on the door. Valid photo ID is required and entry is subject to capacity
Terms
Long Live Live Music!
The venue
A pub that has truly stood the test of time… surviving two world wars and retaining its traditional charm. As well as being a listed building, The Spice of Life also has an esteemed musical heritage.
In the 1960's and 1970's the venue saw many great acts of the time, such as Bob Dylan, Paul Simon, Cat Stevens, Bert Jansch, The Strawbs and Sandy Denny performing here. Then in the heyday of punk in the late 70's The Spice of Life became a regular haunt for many punk musicians and followers, including The Sex Pistols. In the late 90's a thriving Jazz Club started up at The Spice, and has attracted many top acts, such as Jamie Cullum, Soweto Kinch, Darius Brubeck & Daryl Sherman.
Share
Copied!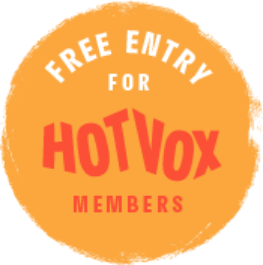 Get tickets